Urban Decay Is Launching Vice Liquid Lipsticks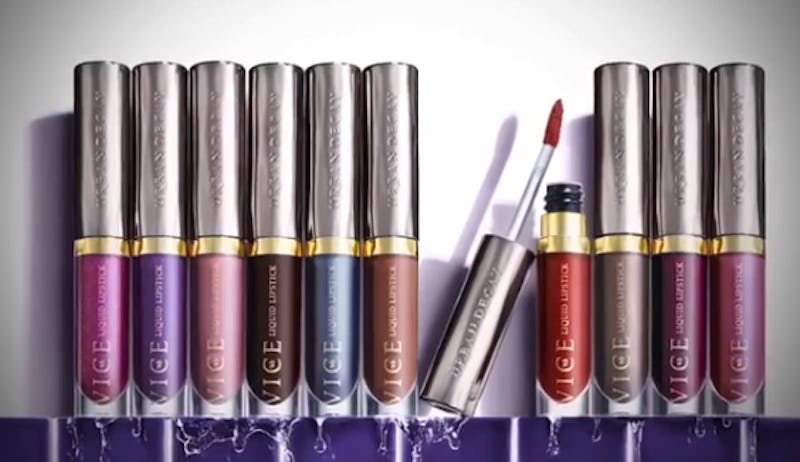 urbandecaycosmetics/Instagram
Just when you thought your lipstick collection was complete, Urban Decay has to go and release even more items that you won't be able to say no to! When are Urban Decay's Vice Liquid Lipsticks coming out? You need to get these in your makeup bag, stat!
The brand just announced that they are coming out with an all-new formula for the Vice Lipsticks you know and love. The lip products will now be offered in liquid form, coming in two different finishes. There will be a total of 30 different shades in either a Comfort Matte or a Metallized version, according to the brand's Instagram. These items will have long-lasting wear due to their "waterproof, kiss-proof, life-proof" formula. Does UD know the way to your heart, or what?
There's been no official launch date announced just yet, but Bustle has reached out to the brand for more information. These join the line-up of new products from the brand, including their all-new line of primers. Urban Decay's determined to make 2017 your best year yet! Seems like they're off to a great start, too. Because the more liquid lip shades you own, the better, am I right?
How freakin' exciting is this news?
If these are anywhere near as good as their Vice Lipsticks, you're going to fall in love.
These are sure to be your new vices, indeed.
Stay tuned for more launch info because I don't know about you, but I can't wait to get my hands on even more UD goodness.