Urban Decay's Vice Topcoats Are Coming!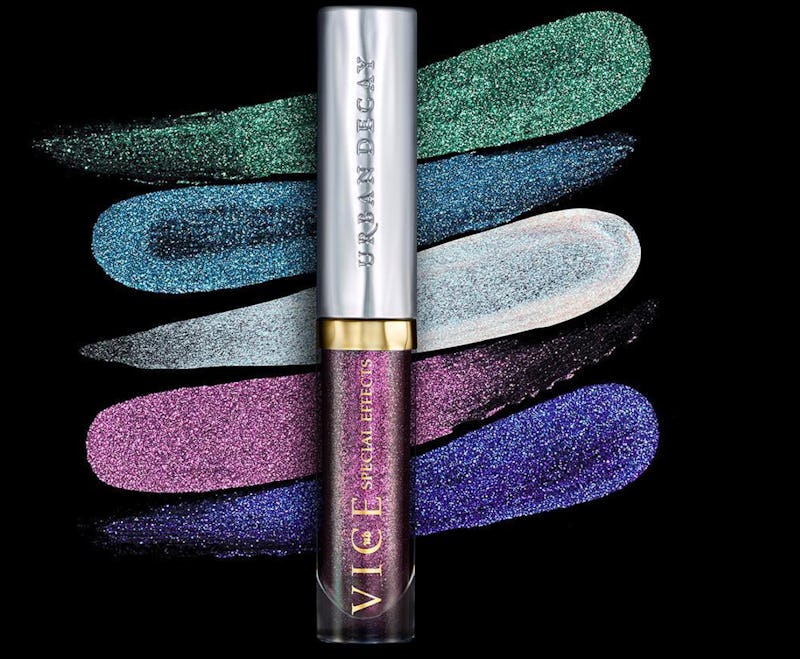 Beauty Junkies, are you ready? More specifically, are your lips ready? Urban Decay is dropping a new lip innovation. Hot on the heels of the 30-strong Vice Liquid Lipsticks, which dropped in January and come in Comfort Matte and Metallic finishes, the brand's latest lust-worthy lip offering is the Vice Special Effects long-lasting and water-resistant Lip Topcoat.
The UD Topcoats are makeup magic wands that can make lipstick look totally different with one slick across your pucker.
Vice Special Effects Topcoat, $18, Urban Decay
The prismatic, multi-dimensional, and sparkling effect is such a thing in the beauty world right now, whether it's on the eyes, lips, or face. There's the Kat Von D Alchemist Palette, which can be placed atop any feature or product to create a totally unique effect. There's also the BECCA Prismatic Amethyst Highlighter, which adds shimmer, sheen, glow, and an ethereal vibe wherever you apply it.
So, when are the the Urban Decay Vice Special Effects Topcoats available to buy?
Well, the brand and its founder Wender Zomnir both teased images of the Topcoats on their individual Instas, but did not share when they will drop nor did they reveal the price or the retail locations.
That info will all be revealed in due time. What we do know is that the Topcoats are metallic, iridescent, and sparkle. They also come in jewel tones.
Warning: Drool-inducing photo below.
Vice Special Effects Topcoat, $18, Urban Decay
I love a product that has the power and the ability to totally transform another entirely unrelated product. It's makeup sorcery. Since the brand is teasing them now, they will be here before you know it!
Vice Special Effects Topcoat, $18, Urban Decay
Oh, look, it's Ruby Rose, crushing it!
Lips are a top-tier feature for Urban Decay in 2017, thanks to the liquid versions of Vice and the new Special Effects Topcoat. But the brand is also making skin a priority, with its forthcoming Rehab Makeup Prep Range.
Vice Special Effects Topcoat, $18, Urban Decay
This Insta of some of the Vice Liquid Lippies should have you thinking about which shades you want to mix and match with the Special Effects Topcoat.
Or perhaps you want to layer the SE Topcoat with one of the Vice bullet lipsticks?
Vice Special Effects Topcoat, $18, Urban Decay
Leave it to Urban Decay to be even more liptacular as the year goes on!
Images: Wende Zomnir/Instagram (2); Urban Decay/Instagram (4)