This Is When To Buy The Kris Jenner Finger Tee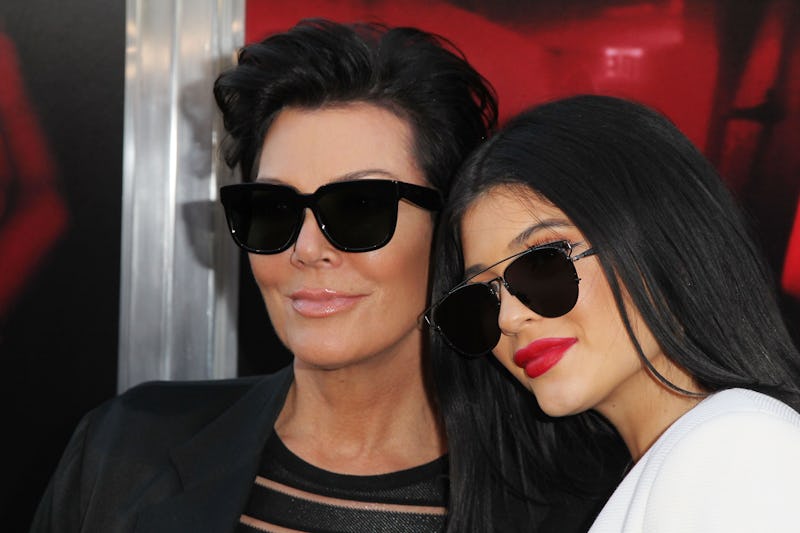 David Buchan/Getty Images Entertainment/Getty Images
The Kylie Shop, which sells Kylie Jenner-branded merch, launched as a popup shop in Jenner's native L.A. during the holiday season. It was accompanied by a permanent digital store. The shirts, tees, pins, patches, and other items flew off both the real and e-shelves. Jenner has been teasing new products, like Thick merch, and The Kylie Shop popup is coming to NYC on a date TBD.
However, one of the new items arousing curiosity and generating online chatter is the white t-shirt featuring her mother Kris Jenner giving a one-finger salute!
It's an illustrated shot of the family matriarch and it shows off both her playful and serious sides. With one hand on her hip and the other one flipping the bird, we see Kris Jenner as a complete person!
So, when can you buy the Kris Jenner-giving-the-finger tee?
According to the post on Jenner's personal Instagram, The Kylie Shop will be stocked with new items on Valentine's Day, which is Tuesday, Feb. 14. She added that info to the caption of the mom-giving-the-finger shirt. Also, the words "Valentine's Day" are spelled out in pink bubble letters, accompanied by 3 p.m. PT, on The Kylie Shop Insta.
So there you have it.
As for when the physical popup will open in NYC? That remains unknown, especially since the time tease in PT, and NYC is in ET.
Here is the shirt. It's cool AF, right?
Here is its updated caption, confirming the Valentine's Day drop!
These three posts are on The Kylie Shop Insta. So we know we have a #ByeMoney moment coming on Valentine's Day.
This caption says it all, as do the images themselves.
So you can get literally get your Kris Jenner on this Valentine's Day.
Images: Kylie Jenner/Instagram (1); The Kylie Shop/Instagram (3)