Kim Kardashian Is Launching 3 Fragrances, But Supplies Are Limited — Here's How To Get 'Em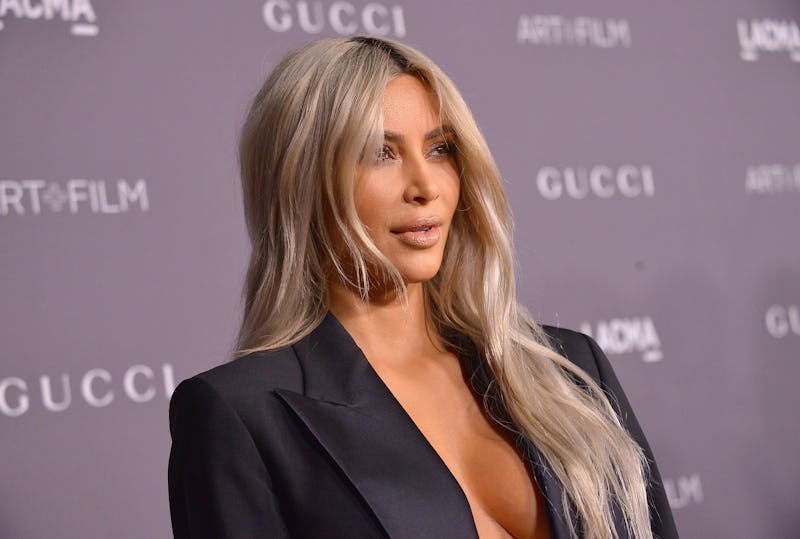 Charley Gallay/Getty Images Entertainment/Getty Images
Get ready, world. Kim Kardashian West is planning to break the internet —yes, again!!!— on Wednesday, Nov. 15. That's when the reality star and makeup mogul is launching three KKW Beauty perfumes. Each scent in the trio is based on her favorite flower — the gardenia. Only 300,000 bottles were manufactured, according to Women's Wear Daily, and the launch is "one and done." That right. Once the new Kim Kardshian perfumes sell out, they are gone for good. And make no mistake. They will sell out... quickly.
The supremely limited edition nature of the scents certainly ups the "covet" factor among Kardashian devotees and fragrance fans. No official time has been given for the release on Nov. 15, but you can sign up at the KKW fragrance site for emailed updates as the launch quickly approaches.
Kardashian told WWD that her source of inspo for the scents was incredibly personal. The star says she received tons healing crystals from her friends after being robbed at gunpoint in Paris last year to help her cope. Those thoughtful gifts motivated her to create Crystal Gardenia, Crystal Gardenia Citrus, and Crystal Gardenia Oud, all of which are about "calm and healing."
Each KKWB fragrance lives in a sleek 'n' chic, geometric, and frosted glass bottle resembling a quartz crystal. Two sizes are available — 30 ml. and 75 ml. The prices tags are $35 and $60, respectively.
While the cold, hard fact that there are no plans to replenish this supply might leave you experiencing pangs of panic, there is a light at the end of the tunnel. Kardashian will launch another trio of fragrances around Valentine's Day. Those will be a different concept, scents, and packaging, which she declined to discuss in detail. So olfactory excitement is indeed in your future.
KKW is a marketing genius, and has carefully curated her overall beauty brand with brilliance. But she is fully aware of the challenges of selling a fragrance digitally and without a major retail partner. It's not easy to sell something that no one has interacted with IRL — especially a fragrance.
"Fragrance is harder [to sell], but makeup is difficult, too, because you don't really test the product," she acknowledged to WWD. "I hope we're doing a good job of describing what it will smell like, that's always a little bit tricky."
The fact that Kardashian will likely exhaust the entire supply of product in minutes, without hardly anyone smelling it or seeing how it reacts with their body chemistry, is a testament to the influence she wields in the digital beauty space.
It's incredibly rare that a digital model is solely used to move 300,000 volumes of perfume. But if anyone can climb that e-commerce summit, it's Kim Kardashian West — and she'll do it while wearing stilettos.
As was the case with the launch of her contour kits, Kardashian is projected to bank nearly $14.3 million in fragrance sales in minutes. She decided to forego a middle man, and didn't license her name to a fragrance company in favor of selling the perfumes direct to shoppers. That allowed the mogul to dictate every aspect of the creation of the scents.
And since Kardashian owns everything, she stands to make a mint.
So, yeah, the internet is about to get broke and Kim's bank account is about to grow exponentially tomorrow. Good luck in your attempts to nab a bottle of Eau de Kim Kardashian. It's undoubtedly worth every single penny to smell like a member of America's most famous fam.