Storybook Cosmetics' Wizard Wands Are Coming Soon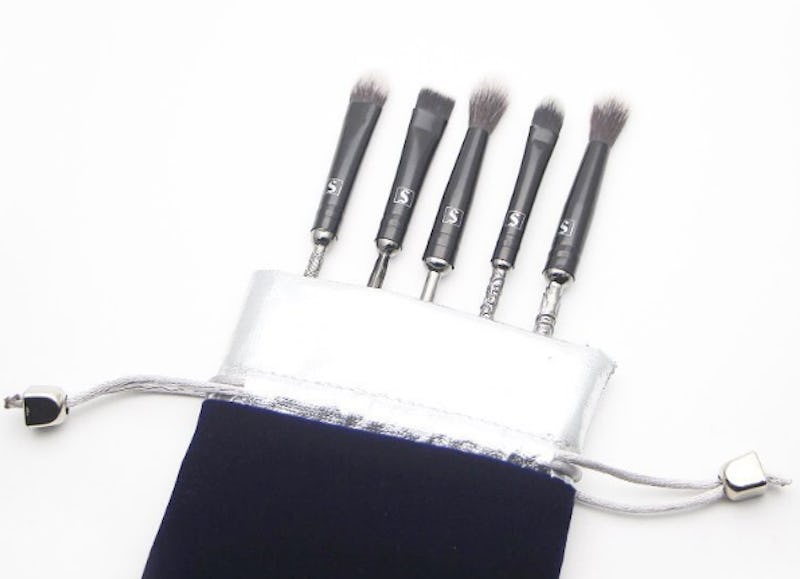 Remember that and brush set that looked like wizard wands? Well, Storybook Cosmetics has five more for you to add to your collection. These brushes took over social media when they first came out and now they're going strong with a second line. When can you buy the Storybook Wand Brush Set? You won't have to wait too much longer to get these magical beauty items in your makeup bag.
The Wizarding World has had quite a year. Between the new books, movies, and now makeup items, you might think it can't get any better. Except it just has. Storybook Cosmetics, the original created of the Wand Makeup Brush, is at it again. There are five new Wand Brushes coming to their online shop and the handles are even more incredible than the last, if you can believe it.
According to their Instagram, the second Storybook Wand Brush Set will be available in 2017.
Considering that the new year isn't too far away, this is some pretty great news. They shared pictures of the final products on Instagram saying that pre-order would be coming soon. There's no word on how soon that the new products will actually ship though. Either way, you're better off being among one of the first to get them whenever that is.
The first set of brushes were all based around Harry Potter characters wand styles. This time around, the designs are much more original. The handles are silver this time and have a lot more detail in the handle part of each brush. All of the actual bristles are the same type as the original set though.
Unfortunately, there is one downfall to this launch. According to their Instagram announcement, since there's a new set coming out, Storybook Cosmetics is retiring the original one. That means that you can't get the Potter-esque tools ever again.
If you're looking to be among the first to get your hands on these tools, I'd set those Instagram alerts. Everything the brand announces is over social media. I don't know about you, but I'll be constantly refreshing until the big day!
Images: storybookcosmetics/Instagram