Here's When Becca's 'Bachelorette' Season Will Premiere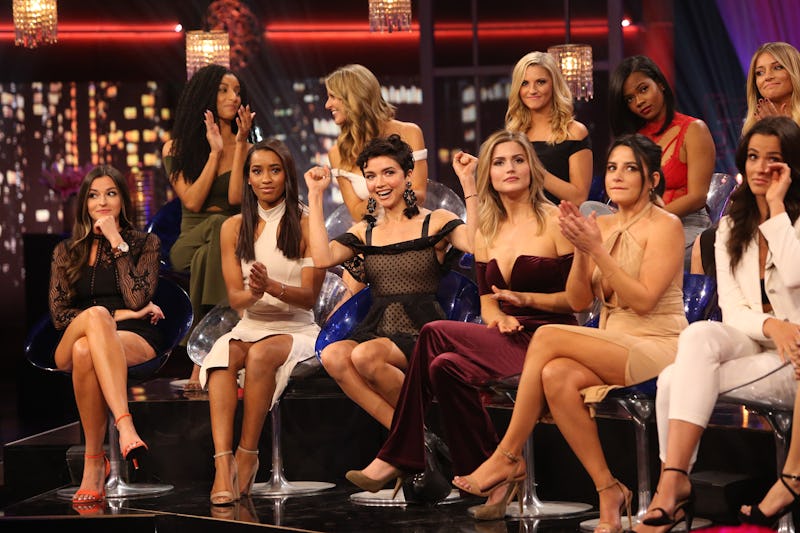 Paul Hebert/ABC
Becca K. fans are rejoicing! Becca is the new Bachelorette, and she's getting a second shot at love on national television. If you ask me, it would have been crazy not to have Becca be the next Bachelorette, as Arie dumped her on television to be with his runner-up, Lauren. So Becca's accepted the job, and she's looking for love — when does Becca's Bachelorette season premiere?
Well, let's put it this way — seeing Becca wade through 30 potential husbands is coming sooner than you think. In fact, there's only one season of Dancing With The Stars between leaving Arie behind and welcoming a new Bachelorette in Becca. Hooray! Typically, the new seasons of The Bachelorette premiere around Memorial Day Weekend. This year, according to Chris Harrison, that day is May 28, Memorial Day Monday! The January seasons of The Bachelor end around the first week in March, and filming can't start until there's a Bachelorette. Thus, filming on The Bachelorette will start in early March — very soon — and we'll get to see Becca meet her men just as the summer is starting and accept (possibly) a proposal somewhere around July 4, because Bachelor In Paradise usually starts in July or August. Such is the way The Bachelor franchises have rolled in new episodes since he dawn of time.
And let's be real here — if anyone deserves a shot at being the Bachelorette, it's Becca. She was having a great time on The Bachelor — Arie told her he was in love with her, and she was the one who got the ring at the end of the whole thing. What magic! Well, not really, because Arie decided to blow the whole thing up a few months after they got engaged because he wanted to try things out with Lauren instead. Arie said, "The reality of it is that … being with you, although it's been everything that I wanted, I still think about [Lauren]..."I don't think it's fair to be half in with you. I don't think it's fair for us to continue and for my heart to be with someone else. I want to take the risk and see if there's a possibility with her." To add insult to injury, Arie did all of this while the cameras were filming and Becca had no idea what was coming. She thought that she and Arie were going to have a romantic weekend together, and instead she got her heart broken and her makeup ruined.
But, you know what? Becca is the classiest of all the gals. On The Bachelor: After The Final Rose, Becca said what she needed to say to Arie. "All I asked for was just honesty from you, and I feel like I didn't get that," Becca told Arie. "I feel like there was a lack of respect on the end for me, for your fiancée, where you went to not having, not giving that clear resolution that you needed to have my back." Touché. "I'm always going to have love in my heart for you… but at this point, too, I moved on," Becca continued. "I'm ready for the next chapter of my life, to be better, to find someone who is better suited for me, like I hope Lauren is for you."
In true Bachelor form, Chris Harrison opted to introduce Becca to a few of her contestants while she was on After The Final Rose. They included a man with a banjo, a hot guy with an accent, and a man with a horse. In the immortal words of JoJo Fletcher, bring on the men!