'Dancing On Ice' Fans Will Be Waiting A While For The Show's Return This Series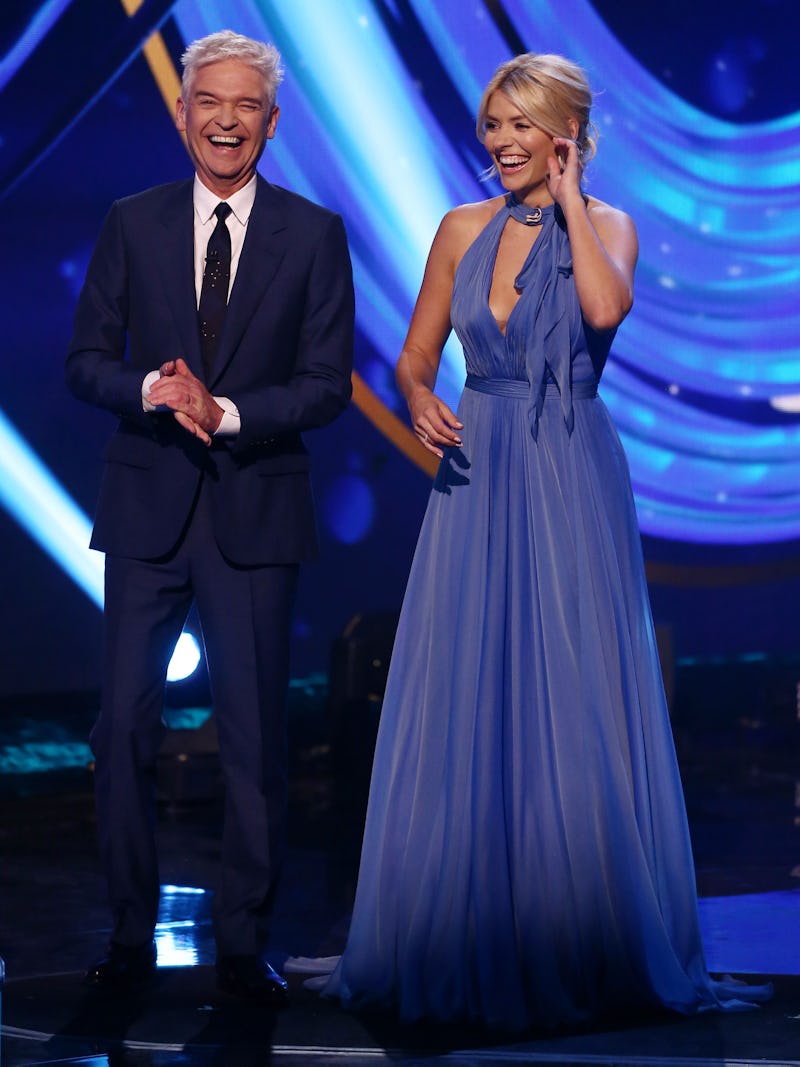 Dancing on Ice / ITV
Can you ice skate? No, me neither. Can random celebrity contestants skate? Well that is TBC but real talk, I know you are chomping at the bit for a bit of celebrity Bambi on ice aren't you? But when does Dancing On Ice 2018 start? Well I hate to burst your bubble but like, it actually starts in 2019. What?! Yes guys. Well, I suppose it makes sense to wait until big celebrity twirling rival Strictly Come Dancing is over right? And come on, you know you're gonna need another sequin covered hit after that.
Now, please don't cry, it is good to have something to look forward to. So, ITV hasn't actually released an official start date however, judging by previous seasons, things are likely to kick off (or should I say skate off) on the first weekend in January. And considering it is usually on Sundays, I would clear my diary on Sunday, January 6th.
Luckily for loyal fans, this season is set to be a corker, hosted by national treasures Philip Schofield and Holly Willoughby who are returning to host the 11th season of the hit show. Wow, eleven seasons already? It feels like only yesterday David Seaman nearly accidentally killed is partner Frankie (now his wife) in some sort of a crazy "headbanger move" in season one.
I guess the one positive of having so much time to wait is that viewers can really get hyped up and excited re contestants. Oh and the team over at Dancing On Ice are not being tight with info, oh no. They have announced the contestants, much to the joy of super fans. Especially as some of these contestants have been sharing little tidbits of their ice skating journey.
Essex's own sweetheart Gemma Collins has been quite vocal about her training, giving fans a little peek into what sort of incredible tricks she is going to be throwing their way. Speaking on This Morning to hosts Schofield and Willoughby, she said, "I am scared, I am nervous. I don't know 1) how they are going to lift me up and 2) how fast I can move around that ice, but I really want to give it a go".
Fans are especially relieved to see her progress, as The Daily Star reported back in mid October that the show's bosses were concerned that she might quit the show.
Another contestant likely to be a fan favourite this year is Didi Conn. Who I hear you ask? Well, the second you see her it will click who she is.
Yes, guys it is only flipping Frenchy from Grease. Breathe. Yes, she looks the exact same and yes, we all want to know what her secret is. She announced the big news on ITV's Lorraine. She went straight in, adorable level 100, saying, "Boy oh boy, I'm going from being a Pink Lady to Queen of the Ice"
Proving those Pussycat Dolls are still miaowing, Melody Thornton will be appearing in the show. Remember her? She was the one with the insanely big voice in PCD. But will she get the same sort of grief from fans that bandmate Ashley Roberts has been getting on Strictly owing to her experience as a Pussycat Doll?
Well, that remains to be seen but one thing for sure is that this season of Dancing On Ice is set to give you chills—and I don't mean from the cold.