When Does Fenty Beauty Launch? Rihanna's Makeup Debut Is Almost Here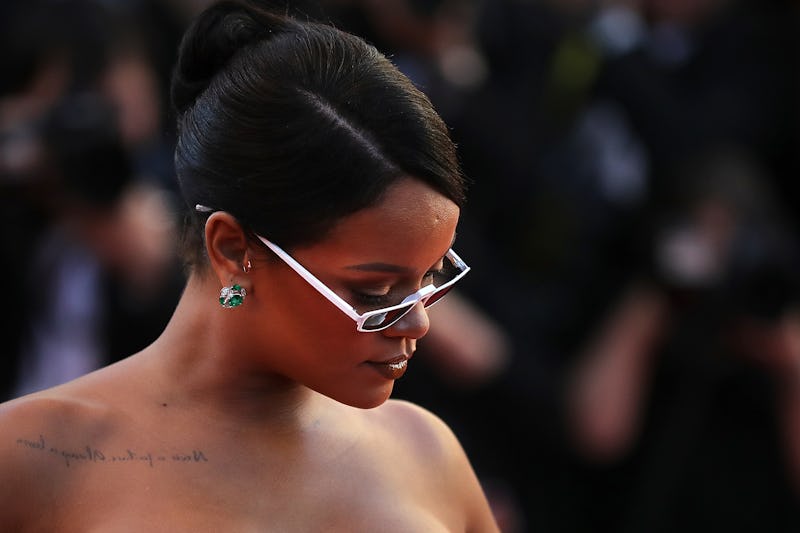 Christopher Furlong/Getty Images News/Getty Images
You've been waiting with bated breath ever since Rihanna first started teasing her new brand back in February. So when will Fenty Beauty officially launch? Soon, my friends. Very soon.
The brand will make its big debut on Sept. 8 at 12 a.m. PT/ 3 a.m. ET. No matter what your timezone is, you'd best set that alert on your phone.
Remember, that's very first thing Friday morning. Midnight releases do tend to get really confusing, after all.
Seriously though, there's a lot to get excited about when it comes to Fenty Beauty — besides the fact that it's all Rihanna's beauty genius brainchild, of course. First off, the sneak peeks we've gotten of the products in the line have been downright stellar (how beautiful are Ginger Binge and Moscow Mule? And not to mention Trophy Wife!).
Then, there's the fact that Rihanna herself recently confirmed that the brand will feature an impressively inclusive 40 shades of foundation. Add in the ultra-diverse Fenty Beauty teaser trailer, and you've got yourself a real winner — one that definitely merits waking up at 3 a.m.
What excites you most about the new brand? The fact that you'll be able to find a foundation shade that matches your skin tone perfectly? Or that her new highlighters will have you shining bright like a diamond? (Sorry, I had to).
The glossy lips worn by the models (and, of course, Rihanna herself) in the teaser trailer are also quite covetable. It's something of a breath of fresh air in this era where matte lips reign supreme.
Commence the countdown!