When Will The Princess Diana Doc Air On HBO?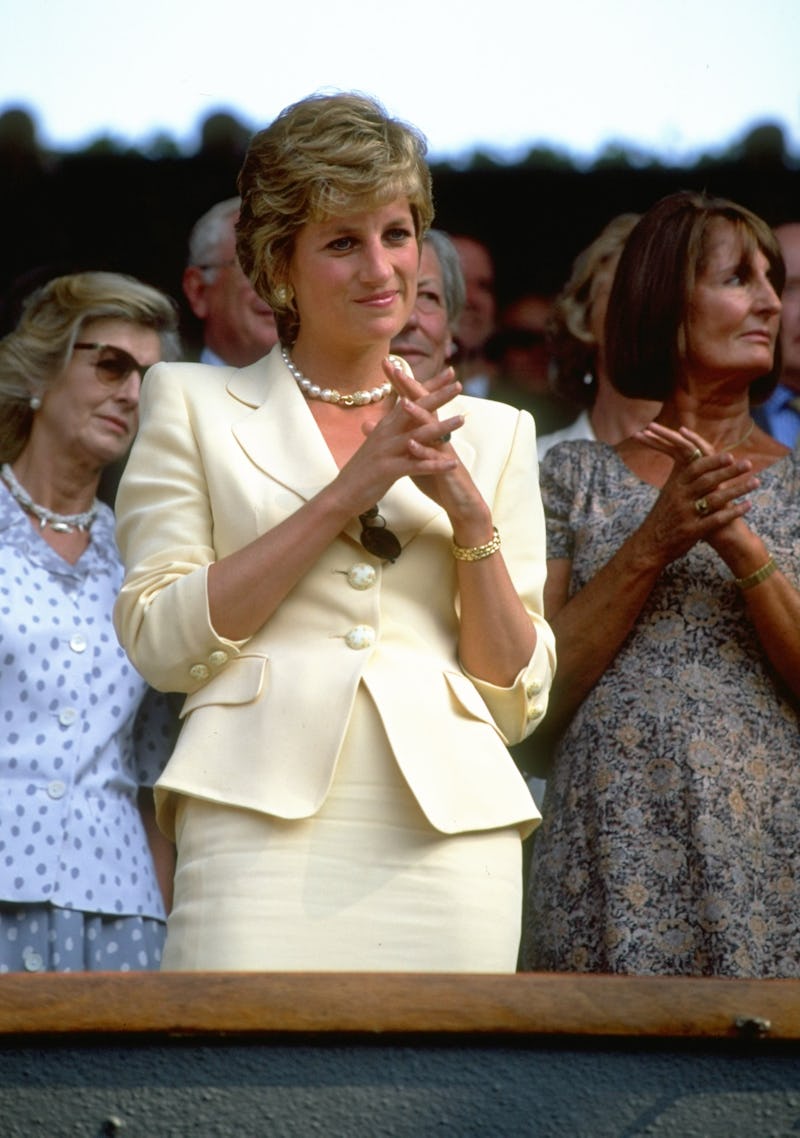 Clive Brunskill/Getty Images Sport/Getty Images
2017 marks the 20th anniversary of Princess Diana's death. The beloved Princess of Wales died on Aug. 31, 1997, as the result of a fatal car crash in Paris. People all over the world mourned her passing and continue to remember the royal as a compassionate and relatable public figure. News that HBO is making a new documentary about Princess Diana has been positively received, as the film will be provide an intimate look at the person she was at home and with her family, away from the public eye. But when does the new Princess Diana documentary air?
At the moment, there is no official release date set, though it's highly likely that the doc will air to coincide with the anniversary of Princess Diana's untimely death. Throughout August, people all around the world will be remembering the princess, and Aug. 31, 2017 will mark the anniversary of her tragic passing, so it's extremely possible that HBO will screen their authorized documentary on this date.
Offering somewhat of a hint, TV Guide reported on Tuesday that the "as-yet-untitled" Princess Diana film will air later this year. This suggests that it won't be in the immediate future, although it does leave open a wide range of possibilities.
Widely known for her incredible charity work and advocacy, Princess Diana's life wasn't always easy. From her acrimonious divorce from Prince Charles (which will soon be portrayed in Feud: Charles & Diana), to her treatment by the media, the royal had a lot to deal with. The documentary is sure to be incredibly emotive, especially as it will feature interviews with several "key figures in Diana's life."
Also, as the documentary features Prince Harry and Prince William, fans of the British monarchy will especially want to watch. Often extremely private, according to Deadline the two princes will "talk openly and in depth about their mother and how her influence has shaped their lives."
No matter when it airs, it sounds like a movie you won't want to miss. The inclusion of interviews with Princes William and Harry will make it the perfect tribute.