'Feud' Season 2 Is Already A Go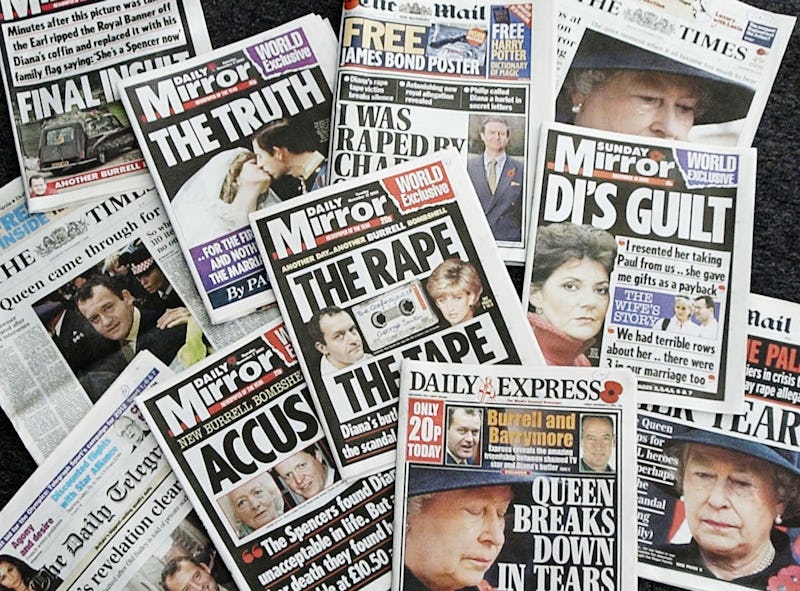 Getty Images/Getty Images Entertainment/Getty Images
Feud: Bette and Joan is wrapping up its season on Apr. 23, and it's yet another example of Ryan Murphy's TV-making genius, distilling years of classic Hollywood history into eight episodes of hairspray, generously poured drinks, and icily delivered one-liners that are lifted from real life. According to Deadline, FX picked up a second season focused on Prince Charles and Princess Diana before the Bette and Joan pilot even aired, but when will Season 2 of Feud premiere? According to Entertainment Weekly, Feud Season 2 will debut in 2018 — and, as EW pointed out, it could be airing alongside The Crown's version of the same exact story in the same year, perhaps even at the same time.
Perhaps knowing that his repertoire of actors needs a little expansion, Murphy has decided that he wants to change things up for Season 2, telling E! News that he plans to film Feud: Charles and Diana in England, and that he's planning on casting some British actors to play the iconic roles — or, at least, that Sarah Paulson and Jessica Lange aren't his picks to star this season. "It's going to be a very international cast... I'm just starting to meet with people. If you have a British accent, that helps you. On this show," Murphy told E! News. While it's exciting to think of who will be added to Murphy's ensemble of go-to performers, it will sting to lose Lange and Susan Sarandon.
But even though Feud Season 2 can't get here soon enough, Murphy's 2018 is already booked solid. So far, he already has a season of American Horror Story planned that will reportedly be based on the 2016 election... at least, loosely. And additionally, there's American Crime Story, which, because of scheduling issues, will reportedly be adding two seasons in 2018, according to TVLine, both the Hurricane Katrina-focused Season 2, and Season 3, which will tackle Gianni Versace's murder in the late 1990s. FX president John Landgraf told TVLine that ACS Season 2 was pushed back because of script issues and "when you're shooting in New Orleans, you have to worry about hurricanes. You can only shoot there during certain times of the year."
So with that show still in progress, Feud Season 2 planning to film overseas, and, potentially, Season 3 of Scream Queens being due this fall, if FOX decides to renew it, too, Ryan Murphy and his many collaborators will be very busy for the next year-plus.
That's all to say, it's very possible that when it gets closer to 2018, Feud Season 2 won't be slated for the very beginning of the year, like Bette and Joan was, or it could even get pushed back a year, like ACS Season 2. And, of course, the network has dozens of beloved, critically acclaimed series now, so between The Americans, Legion, Fargo, Baskets, Taboo, and more series that either will be renewed in the future or haven't even debuted yet, Feud: Charles & Diana will be in a very crowded field of cable dramas, whenever it premieres.