Kim Kardashian Will Finally Talk About Her Robbery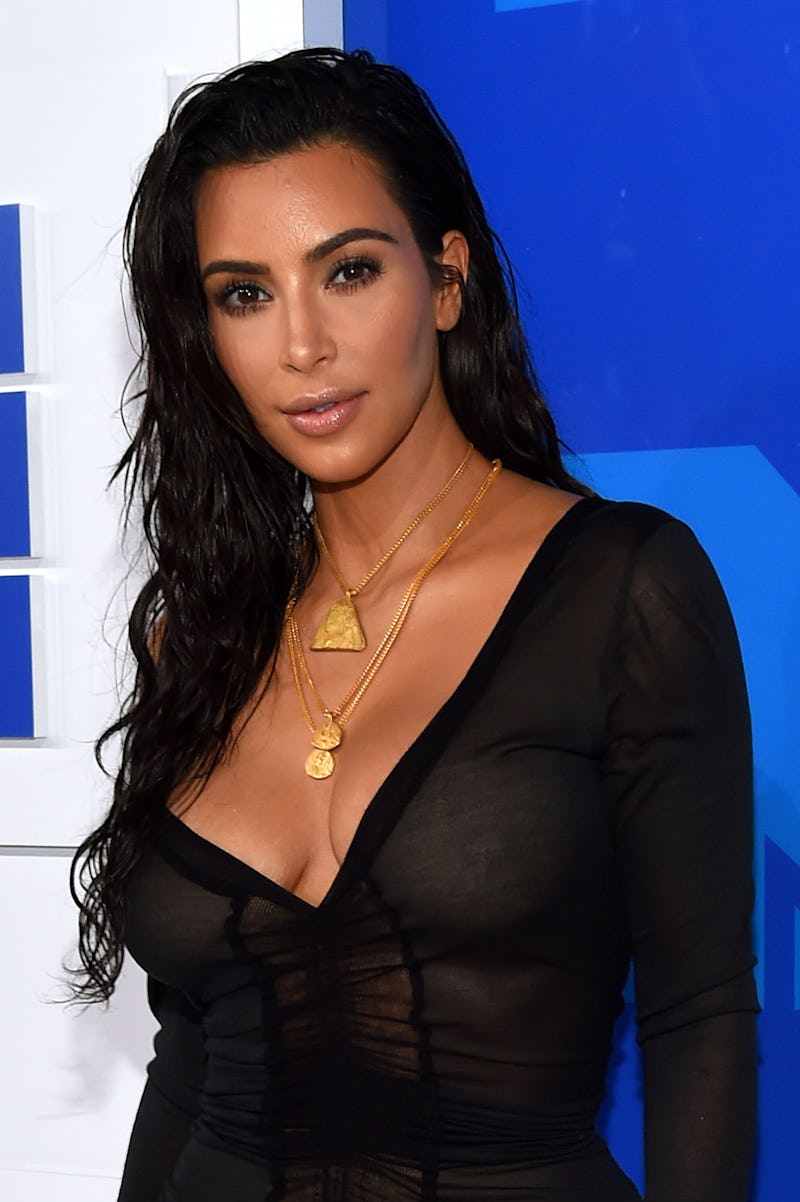 Larry Busacca/Getty Images Entertainment/Getty Images
It would be a huge understatement to say that Kim Kardashian went through a lot at the end of 2016, and now that Keeping Up With The Kardashians is back, this season has promised us a more personal look into what happened when she was robbed in Paris last October. Next Sunday night, footage filmed at the same time of the incident will finally air on the show, and now, we have a sneak peek into the episode. In a new promo for KUWTK, Kim tells her sisters about her robbery, and the situation is even more horrifying than it seemed originally after hearing it from her firsthand.
Since Kim took a break from the public eye directly after her robbery and has been markedly less open about her private life on social media since then, KUWTK will be the first time we get to hear about what happened straight from Kim herself. And in the clip that played at the end of Sunday night's premiere, Kim gives an account of the events both in a talking head interview and while talking to Khloe and Kourtney, and she even broke down in tears while telling the story — not surprising at all, considering what it must have been like to relive it.
Here's what Kim said:
"They asked for money, I said I don't have any money, they dragged me out to the hallway to the top of the stairs. That's when I saw the gun, clear as day. And I was kind of looking at the gun, looking back down at the stairs . . . and I was like, 'I have a split second in my mind to make this quick decision.' Like, am I gonna run down the stairs and either be shot in the back — it makes me so upset to think about it — but, like, they're either gonna shoot me in the back or if I make it and they don't, if the elevator does not open in time, or the stairs are locked, I'm f—ked. There's no way out."
I can't imagine what that had to be like for her, and it seems that next week, we'll finally hear the rest of the details about what happened that night. It's a relief that Kim is safe and seems to be doing better these days. Hopefully, she's been able to start moving on from what had to be a truly difficult experience.