Kyle Richards' TV Show Is On The Way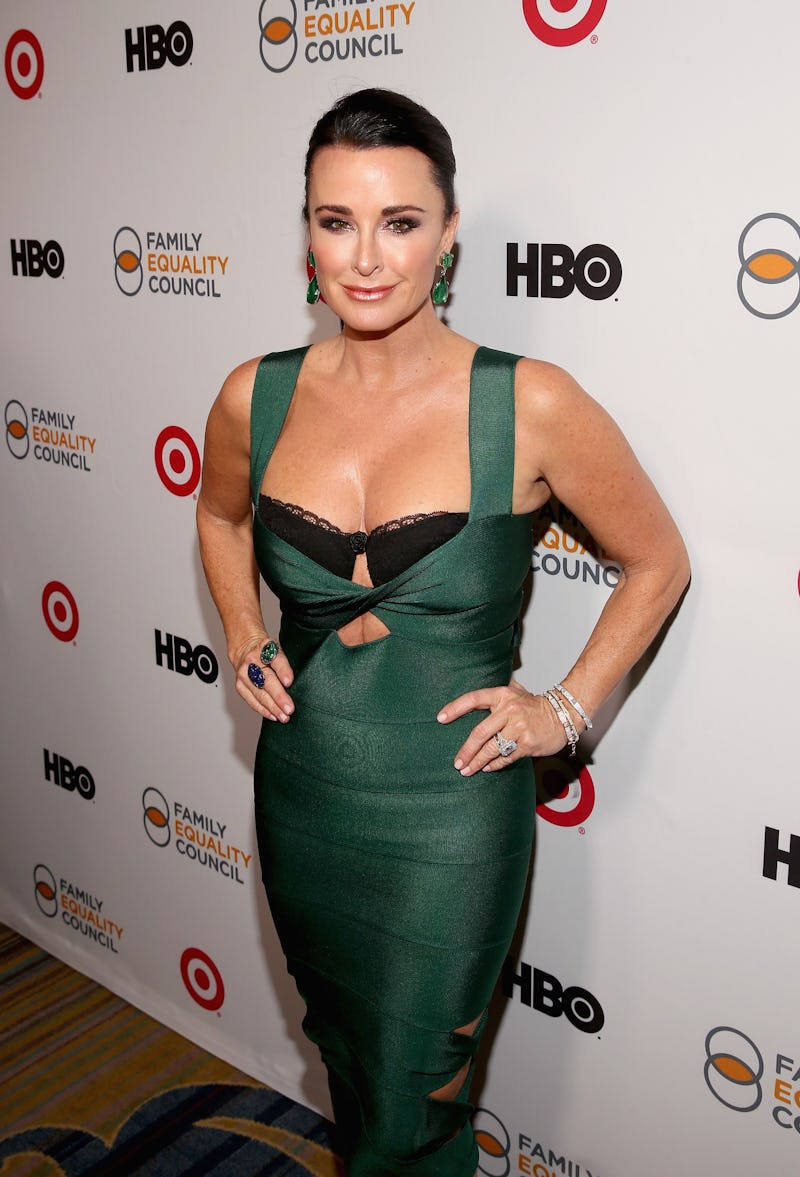 Jesse Grant/Getty Images Entertainment/Getty Images
A year from now, the scripted show inspired by a Real Housewives of Beverly Hills star's life will finally get to swing its ponytail all over the small screen. On Thursday, the Paramount Network (formerly known as Spike) announced Kyle Richards' American Woman will premiere in the first quarter of 2018. So go ahead and mark those calendars. Yeah, I know we don't have a specific date quite yet, but we might as well circle the months of January, February, and March. No such thing as being too ready for a Real Housewife's scripted series, right?
I love the Real Housewives, I love learning about the Richards family, I love a period piece, and I love watching TV. So yes, I am pumped (Lisa Vanderpump pun non intended, but what a happy accident) for American Woman. I was fired up when TV Land said a show loosely based on Richards' childhood was in the works back in June of 2015. And when TV Land gave the series the green light back in November 2016? Oh, you better believe I was stoked. I was excited to see American Woman co-star Cheyenne Jackson at Richards' Great Gatsby party. I was all about Season 7 of RHOBH cutting to Richards on the American Woman set. And now I'm pumped to hear it'll be on my TV early next year.
What's American Woman about? Take it away, the Paramount Network's press release:
Starring Alicia Silverstone and Mena Suvari, this new half-hour series is inspired by the real-life upbringing of co-executive producer Kyle Richards ("The Real Housewives of Beverly Hills"). "American Woman" follows Bonnie (Silverstone) an unconventional mother struggling to raise her two daughters after leaving her husband amid the rise of second-wave feminism in the 70s.
Yes, Silverstone will play the character inspired by Richards' mother, Kathleen. Ready for more magic? Here's the rest of the press release:
With the help of her two best friends, Kathleen (Suvari) and Diana (Jennifer Bartels), these three women each discover their own brand of independence in a glamorous and ever-changing world reluctant to give it.
Also? Jackson wears this fantastic wig:
Can't wait for Q1 of 2018. Can't wait, can't wait, can't wait.