CMT Is Making This Big Change To 'Nashville' Season 6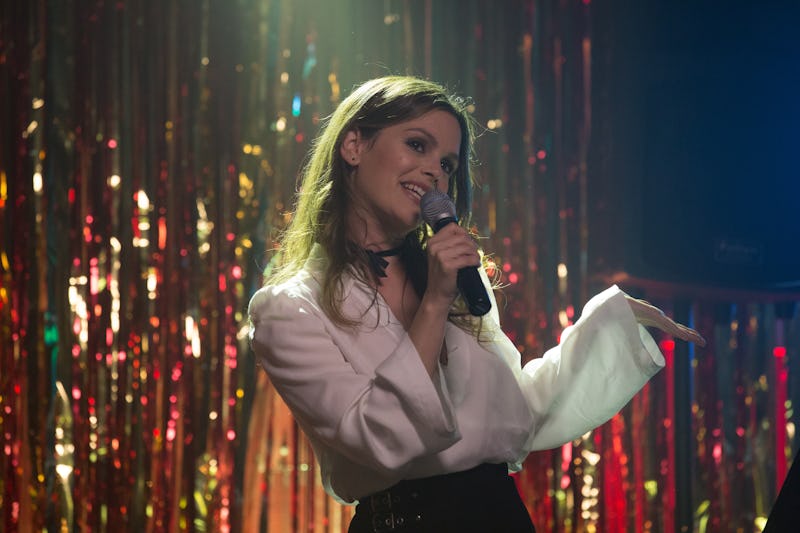 Mark Levine/CMT
Over the past few years, the once-beloved country music-focused drama series Nashville had had a rough couple of seasons. First, the ratings dipped low enough that ABC decided to cancel the show at the end of its fourth season; it was picked up by CMT and returned for Season 5, but without longtime stars Will Chase and Aubrey Peeples. Then, halfway through the season, Connie Britton's character, Rayna James, was killed off. But despite all this, the show has continued to chug along, and will return for at least one more year's worth of episodes after the Season 5 finale premieres on August 10. But when will Nashville Season 6 premiere?
According to TV Guide, Nashville will return to CMT in early 2018, and given that the fifth season premiered in December, my best guess is that the show will come back in January. The sixth season will also be a little bit shorter at 16 episodes, which might not necessarily be a bad thing — a shorter season can mean a tighter story, a less intense filming schedule for the remaining actors, and a less expensive budget, As The Tennessean reported, Nashville only made it to CMT because it received a government incentive package of $8.5 million, which was given to the show as a way to boost tourism to the state. Having fewer episodes might make it easier to produce, which also means that the show has a better chance of survival on its new network.
While Nashville looks very different from the way it once did when it premiered in 2012, it still has a pretty dedicated fan base who'll be excited to see the show return. In fact, it's partially thanks to the success of the #BringBackNashville hashtag, — which, according to Deadline, started trending during the fourth season's penultimate episode — that Lionsgate TV was able to find a new home for the show in the first place.
And while Connie Britton might be onto new projects after her character's fatal car crash, there are other new characters to root for next season of Nashville. Season 5 added Rachel Bilson from The O.C. and Kaitlin Doubleday from Empire as Alyssa, a marketing expert trying to "disrupt" the world of country music, and Jessie, a singer/songwriter mounting a comeback.
"We felt there was room for new characters on the show regardless of what happened with Rayna. It wasn't connected to her death," co-showrunner Marshall Herskovitz told The Hollywood Reporter about the show's new characters. "We felt that as part of, again, bringing more diversity into the show, more diversity of music, just shaking up the cast a little bit would be something that would bring more light to the show. So it was something we always wanted to do."
Too bad that Nashville won't return until next year, so after the fans will have to wait to see what other tricks the showrunners have up their sleeves. But in the meantime, there's always time for a rewatch of old seasons to prepare!