'Nashville' Gets Renewed For Season 6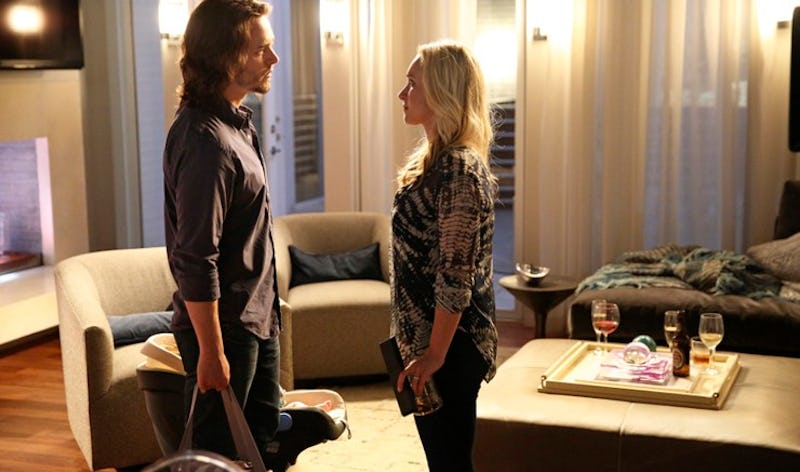 Mark Levine/ABC
Great news was delivered to television fans today: Nashville has just been picked up for a sixth season, according to Deadline, and the announcement of the 16-episode season order helped to put some fan anxiety to rest. The country music centered-show started its midseason break on a rough note with the loss of Rayna Jaymes (Connie Britton), leading a lot of diehard fans to believe that the show was nearing its end. However, Kevin Kay, president of Paramount Network, TV Land and CMT told Deadline recently, "I believe Nashville has a lot of life in it. I think it's a great show, I've been a fan of it forever."
According to CMT, the second half of Season 5 will pick up 10 weeks after Rayna's death. Offing a central main character on a series has proven to have it's disadvantages. Don't want to take my word for it? Just look at what happened to The Game once Tia Mowry and Pooch Hall called it quits. Or, That 70's Show when Topher Grace faded to the background in its eighth season. It can be quite a challenge for a show, but Nashville seems up to the task. In a video posted by CMT, Nashville executive producer and showrunner Marshall Herskovitz explained how they plan to keep the show's essence alive. And after seeing the sneak peeks for the June 1 midseason return, I'm convinced that its going to be around for a long time.
Between Scarlet and Gunner's baby mama/daddy drama, and the Conrad sisters trying to get a sense of normalcy back (and did you catch Maddie Conrad about to confront a police officer in the clip?), I'm more excited for this season's return than I have been with previous ones.
In addition to Kaitlin Doubleday and Rachel Bilson joining the ranks, Big Little Lies' Jeff Nordling is coming to stir up some trouble. The Desperate Housewives alum will be playing a charming, yet narcissistic record label owner named Brad Maitland. I smell a little competition between Maitland and Deacon, seeing as he's taking over Highway 65 record, and I can't wait to see how it all plays out.
From its ABC cancellation, to a fan petition leading to it being picked up by CMT, Nashville and its fans have proven to have a lot of fight in them over the years. It's nice to see all of the hard work paying off in the form of quality, and fan-centered content.