Rihanna's Fenty Beauty Has A Launch Date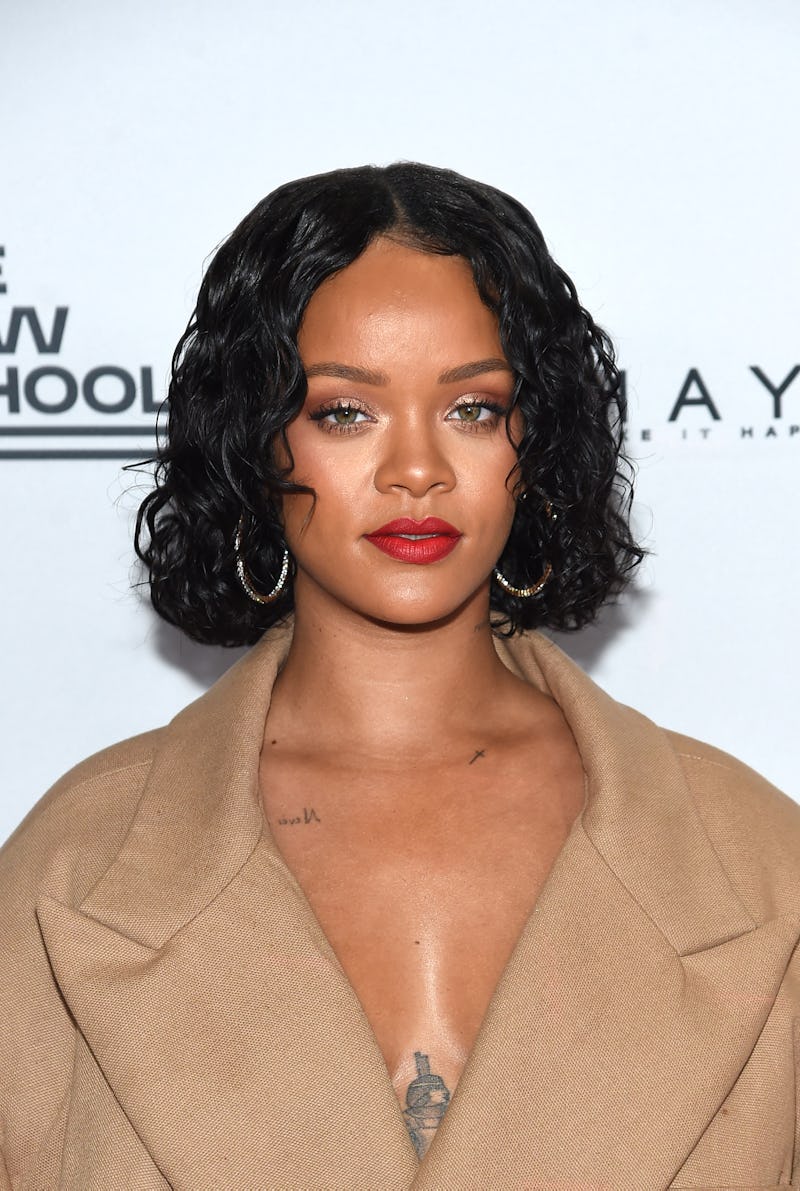 Jamie McCarthy/Getty Images Entertainment/Getty Images
If you thought celebrity beauty lines couldn't get any better than Kylie Cosmetics, think again. Pop sensation and overall badass Rihanna is spreading her wings into the beauty realm. Say hello to Rihanna's new beauty line, Fenty Beauty. We've been waiting months for word on Rihanna's cosmetics line since the first rumors about it began in Spring 2016.
Thankfully RiRi has taken to social media to let her fans know that yes, Fenty Beauty exists, and that it will be available sometime this fall. Rihanna posted on Instagram to let her fans know when to expect Fenty Beauty with a simple black photo of what looks to be the beauty brand's logo. She did however tag @fentybeauty, which is a brand new Instagram account with its first posts on May 31. (You know the announcement is serious if it has a new Instagram account!)
In February, Bustle received an update from Fenty Beauty PR stating, "Fenty Beauty has officially partnered with James Vincent, who is leading the charge on their search for a Global Makeup Artist for Fenty Beauty."
Whatever Rihanna has up her sleeves for her cosmetics launch, we can only imagine the products will be badass, have a punk aesthetic to them, while also being truly one-of-a-kind. How else do you describe Rihanna's style?!
You've probably fallen in love with Rihanna's latest launch, her Puma Jelly Slides for the summer, but now you can add Fenty Beauty to your fall product watch list.
The Fenty Beauty Instagram account is still being pretty secretive about what is in store for fans, but Rihanna also posted about how you can sign up to receive email updates by going visiting fentybeauty.com. *Currently typing the URL into my browser.*
If you want to make sure you receive updates from Fenty Beauty as soon as word drops about the products, I suggest you sign up, ASAP.
I can't wait to see what she has in store! We'll be watching you, RiRi!