'The Handmaid's Tale' Season 2 Is Happening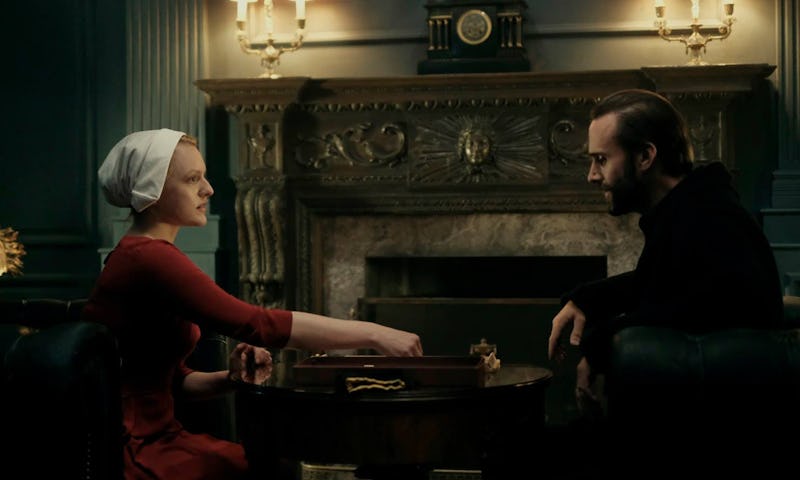 Hulu
Season 1 of The Handmaid's Tale on Hulu is coming to a close and fans of the series are likely chomping at the bit for more tales from this fictional dystopian future (which sometimes hits too close to home). Well, this series' fans can rejoice for just a moment because it has The Handmaid's Tale has been renewed for a second season by Hulu. This is certainly welcome news, but the more important question here is when will The Handmaid's Tale Season 2 premiere?
Update: Hulu announced in November that The Handmaid's Tale Season 2 will premiere in April 2018.
Earlier: This is where things get a little less clear. At the moment, the show has only just been renewed, so the release of more details is going to be a little far off. One thing that we can say for sure is that The Handmaid's Tale will return sometime in 2018 to Hulu. Season 1 premiered on the streaming service in April and that is a little under a year from now, so it's a safe guess to say that it could return sometime in April 2018. The only discernible consistency that Hulu sticks to when it comes to premiere dates for subsequent seasons of its shows is that there tends to be a long period of time between seasons. So you're in for a bit of a wait.
An exciting element to the series returning for a second season is that there are so many possibilities for the story line from here on out. The first season follows the Margaret Atwood novel but the second season will be going off on its own. Luckily, Entertainment Weekly reported that Atwood would like to stay closely involved with the project, as she has been throughout the first season — so it should still have plenty of the original author's input.
In an interview with The Pool, Elisabeth Moss, who plays Offred in the series, revealed that Season 2 will get even darker then anything we have seen thus far. Moss said, "It's going to get worse, girl. Season 2 is going to be bad too, really dark." So, fans have that to look forward to. Or perhaps to dread.
Personally, I don't know how this series could get any darker, but I am extremely intrigued to see what they have in store. And, until we get an official release date, all we can do is continue to fight the patriarchy in honor of The Handmaid's Tale.