Storybook Cosmetics' Rose Brush Set Is Coming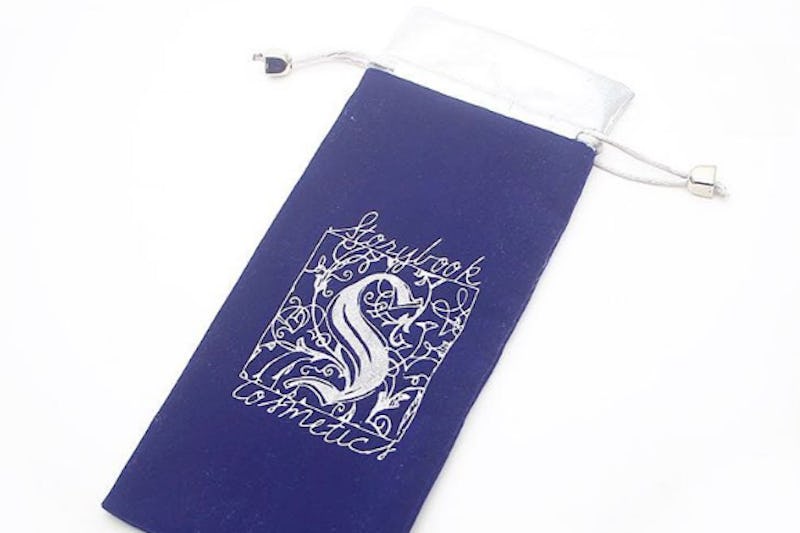 As if the brand hasn't already done enough this year, they're ending 2016 with yet another prototype. According to their Instagram post, Storybook Cosmetics is creating a Rose Brush Set that is absolutely gorgeous. This company is on a roll with their unconventional makeup tools this year, and it looks like they're not slowing down anytime soon. When is the What's In A Name Rose Brush Set coming out, you ask? Nothing's for sure yet, but it looks like you still have a little while longer to wait.
If you don't already know the name Storybook Cosmetics, you will soon. They became an instant beauty obsession when they came out with their Harry Potter Wand Brush Set, and now they're coming up with tons of other products as well. The company has shown sneak peeks of an Ink and Quill Liner Set, a brush stand, and even a Light Saber Brush Set. Not to mention their second Wizard Wand Brush Set goes on pre-sale super soon.
Their latest beauty creation is their What's In A Name Brush Set. According to the Instagram post, it's going to be available sometime this Spring. That might be a while away, but, from the looks of the first images, it's definitely worth the wait.
How stunning are those! This is big news because of more than just the design though. This will be the first time that the brand has created face brushes. Up until now, every set has focused on the eyes, so not you can start collection your full-face unconventional tool set.
The brand has been on a roll with their launches lately. It looks like 2017 is going to be an even bigger year for them, if you can imagine it. There's no doubt in my mind that these will be just as much of a hit as their first two sets as well.
Keep those eyes peeled, people. Because this is one launch that you won't want to miss. You should probably just set some extra money aside right now.
Images: storybookcosmetics/Instagram (1)