'The Affair' Season 4 Will Have More To Uncover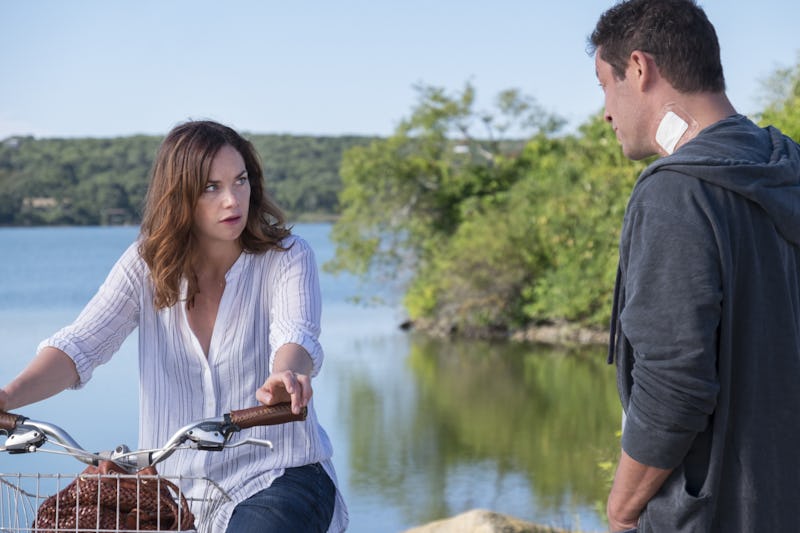 Phil Caruso/SHOWTIME
After a slow-paced season, The Affair's Season 3 penultimate episode picked up momentum in a major way. In a revelation that shocked no one, viewers learned through a flashback sequence that Noah stabbed himself. Meanwhile, during a tense family dinner, a guilt-ridden Helen broke down and confessed to her parents and children that she, not Noah, was driving the car that killed Scotty Lockhart three years ago. Even Alison came clean and told Helen over drinks that she had pushed Scotty into the road on that fateful night. The ramifications of these confessions will surely play out in the finale, but it's safe to assume that the show will remain true to form and end with some sort of cliffhanger — so, when is Season 4 of The Affair?
The good news is, The Affair has been renewed — the bad news is that we have a long wait. Although Showtime has not set a date for the Season 4 premiere, both Seasons 1 and 2 premiered in October and concluded in December. The wait for Season 3 was even longer — it premiered in late November. So, we're likely looking at an October or November premiere date for Season 4.
My real question is, where will The Affair go from here? The show has always been deliberately slow-moving, but Seasons 1 and 2 were gripping thanks to the hit-and-run mystery. Although Season 3 had many strong, compelling scenes, the plot floundered at times — personally, I could have lived without the relentless barrage of "Noah in prison" flashbacks. But, thanks to the incredible cast and amazing writers, I'm optimistic about Season 4 — and here are some things I'd like to see when the series returns later this year.