The 'Love Island' Reunion Reveals Some Hard Truths About Your Faves' Relationships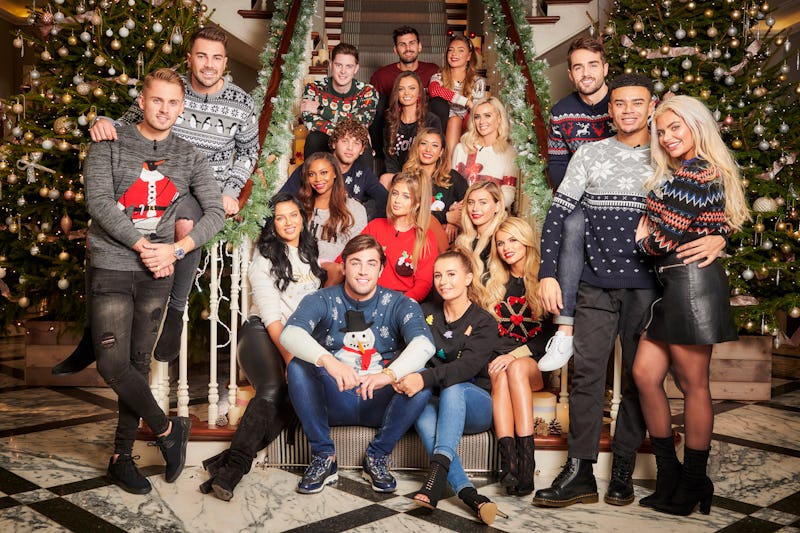 ITV
Is your heart still aching for a bit of Love Island action? Mine certainly is. Well, have no fear, as the coveted Christmas Reunion — aka the closest fans will get to a winter Love Island — is here, with all the drama and awkward moments you'd expect, especially from this year's Islanders. While I'm totally down for getting in the festive mood and revisiting my summer obsession, I can't help but wonder when was the Love Island Christmas Reunion filmed. Did the gang have to pretend to be in the festive spirit in mid-autumn, or was it actually filmed recently?
Obviously, Christmas specials aren't actually filmed in December. If they were, I'm sure that those involved would be pretty stressed in getting it ready to air in time. Instead, the majority of Christmas related content is usually filmed months in advance, and it looks like the Love Island special was no different.
The first hint that this was the case was thanks to an Instagram post by none other than presenter Caroline Flack, who posted a trio of pics outside a very big house in the country back in November. In the post, she teased that the Love Island team were back and that the Christmas reunion would be coming soon. There was no mention that they had begun filming or anything, but it's kinda hard not to insinuate that from the post. Either way, I reached out to a representative for the show for more clarification, and they confirmed that the Christmas reunion was indeed filmed in late November.
So really, the events that will unfold on Monday night (Dec. 17) are pretty fresh. Described as the "ultimate festive get together" by ITV in a press release sent to Bustle UK, the Christmas reunion will see 19 of the islanders "reflecting on their memorable summer sojourn, [picking] up where the couples left off."
Although, time has passed since fans last left the couples at the villa, quite a few of the relationships didn't last. While fans had a slight panic at the news Dani Dyer and Jack Fincham had broken up last week (Dec. 7), thankfully it was just the result of an argument, as Dyer clarified via an Instagram post, and now the pair are back together. Five of the couples have split since their time on the island, and it looks like Charlie Brake and Ellie Brown aren't on the best of terms since their break up in October, judging by a teaser released ahead of the premiere tonight.
Even though I'm all for drama, I'm slightly apprehensive at what this reunion will bring. Some of these break-ups are pretty raw — which is clearly evident between Brake and Brown — which could lead to some pretty stressful viewing.
All in all though, I'm so happy that my Love Island blues will be temporarily lifted for an hour. Let's just forget how far away next summer is, and just live in the romantic bliss of Love Island being back on telly. Hooray!