When Will 'Chicago P.D.' Return?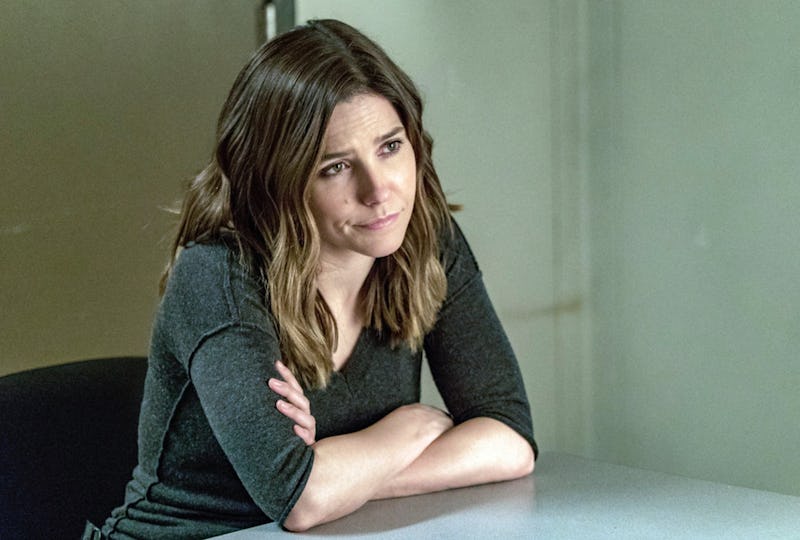 Matt Dinerstein/NBC
We may not know — spoiler alert for anyone who hasn't caught the Chicago P.D. finale — if Sophia Bush's Detective Erin Lindsay will be back, but at least we know the series will be back. Several days before the Season 4 finale aired, NBC revealed the Chicago Fire spinoff's fate: Chicago P.D. has indeed been renewed. So, when can fans expect to catch more episodes on the tube? NBC has not released the Chicago P.D. Season 5 premiere date, so you'll have to stay tuned.
The renewal isn't the only major Chicago P.D. news that's surfaced this year: Back in March, Deadline revealed that co-creator and showrunner Matt Olmstead stepped down from the series. As The Hollywood Reporter reported earlier this month, Law & Order: SVU's Rick Eid will be at the helm for the fifth season of Chicago P.D.
Here's a detail that may or may not be relevant to the matter at hand: Chicago P.D. Seasons 2, 3, and 4 all premiered in the month of September. Keeping that in mind, I wouldn't be shocked if Season 5 kicked off this September. Not sold on that prediction? OK, fine. I wouldn't be shocked if it premiered this fall. Still not buying my prediction? OK, fine. Season 5 will premiere someday.
As far as premiere dates go, a bunch of Dick Wolf's shows keep things pretty consistent. With the exception of Season 18, every season of Law & Order began in the fall; only one season of Law & Order: SVU has not premiered in September; Chicago Fire has always commenced in September or October. You see where I'm going with this, right?
You don't have to be a detective to pick up on that trend.