Katy Perry's New Single Could Be On Spotify Soon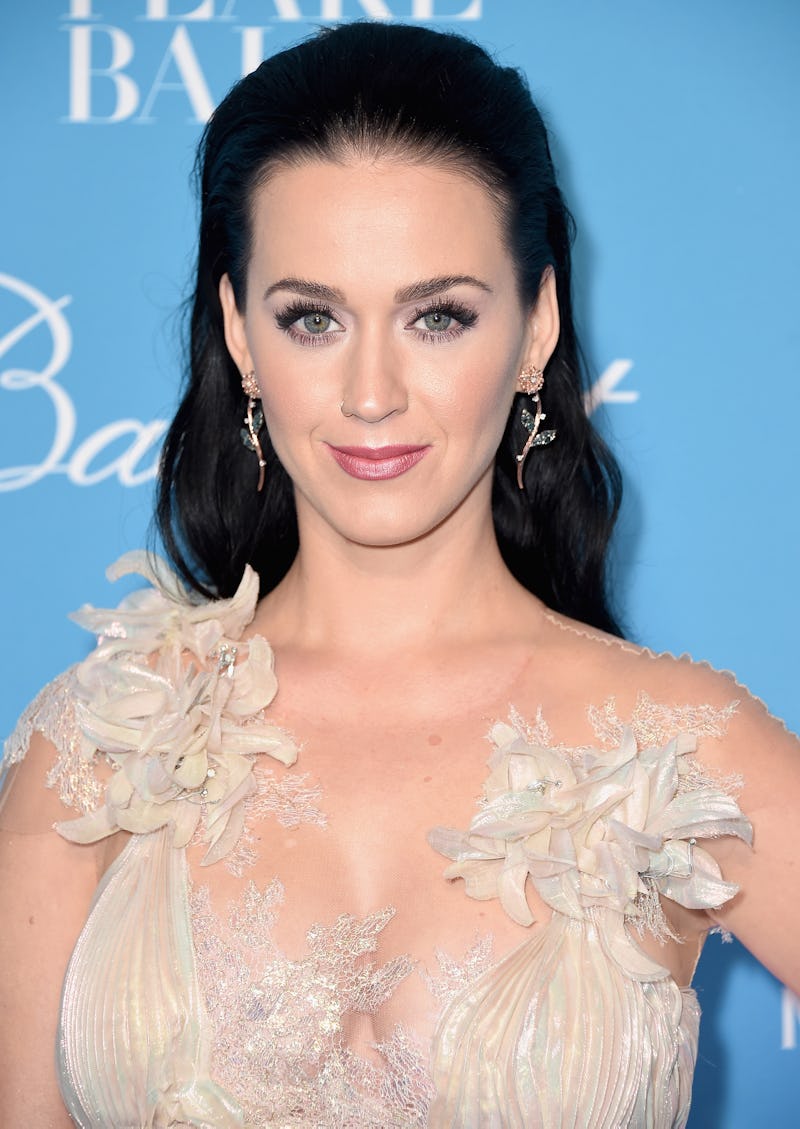 Michael Loccisano/Getty Images Entertainment/Getty Images
Just when the world needs her the most, Katy Perry is swooping in with disco balls and stilettos to bring some much needed joy to your life in the form of new music. First, the artist took to Instagram to tease her new single, and then news broke Perry will be performing at the Grammys on Sunday, Feb. 12. Of course, this leads to the most crucial question — when will Perry's "Chained to the Rhythm" be on Spotify so you can feast your ears on her new reggae anthem of awesomeness? While she has yet to confirm when the new single will drop on Spotify, there is an excellent chance the song will make its world debut in some form on Friday, Feb. 10.
This is excellent news if you are not one of Perry's lucky fans who lives in a major city. In a stroke of genius, Perry launched a scavenger hunt for fans across the world to hunt down disco balls chained in parks and other public spaces across the world. If you've found one of those magical balls, then you have already heard "Chained to the Rhythm," and, yes, everyone is jealous of you.
Everyone else is anxiously awaiting the official debut, and if you take a quick look at the star's Instagram or Twitter accounts, you will see she is gearing up for a major announcement on Friday. In a tweet with what appears to include a teaser for her new video, Perry cryptically wrote: "Why are we all so chained..." #FRIDAYTHE10TH. That certainly sounds like the promise of a new song on Friday — the only question is, will Apple get to premiere the song before Spotify?
Perry's last new single "Rise," made its world debut on July 15, 2016 as an iTunes and Apple music exclusive. The song made its way to Spotify one week later. Fans who rely on Spotify for their jams, may find themselves waiting a little longer again. Even if it takes the song an extra week or so to make it to Spotify, the streaming service is full of Perry love, and fans could be treated to a live performance of "Chained to the Rhythm" at the Grammys on Sunday anyway. One way or another, your new Perry music fix is coming, so just hang in there.
Be patient, guys, Perry has big plans for the single, and however long it takes it to make the leap from disco ball chained in a park to your favorite Spotify playlist, you know it will be so worth the wait.