Here's When Fans Can Expect 'Power' Season 6 & Find Out What Happens To Ghost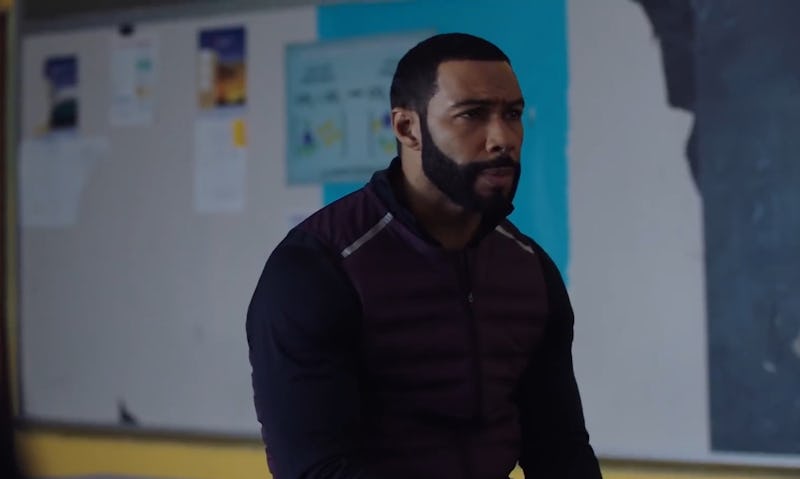 Starz
Starz has a serious hit on its hands with Power, a drama about a club owner who also has his hand in a dangerous drug trade, all while managing his family and an on-again-off-again romance with his childhood sweetheart. With all the ups and downs — and dramatic Season 5 finale — this ride is far from over. Luckily for fans, the show has already been renewed for another year, though it's unclear right now when Power will return for Season 6. But we can make a few guesses based on what the pattern has been in the past.
All of the past seasons have debuted in either June or July, so viewers can expect that same kind of release for Season 6, but outside of those parameters, Power's season premieres have hopped around a little bit. Season 5's premiere date was actually not announced until Season 6's renewal was a done deal, according to Deadline, so news of Power's next moves could continue to come in twos. No matter what, though, it's going to be a long fall and winter before Power fans will be able to pick up where Season 5 leaves off this Sunday.
"As Power wraps production on Season 5, we want to acknowledge and thank our spectacular Power team for producing another great season," Carmi Zlotnik, Starz President of Programming, told Deadline back in March. "We are also pleased to announce a pick-up for Season 6." The ratings are certainly still there to sustain more seasons — Power has a 72 percent positive average score among critics on Rotten Tomatoes, and that jumps to an 85 percent positive score among regular audience members.
There's no telling what could happen in Season 5's finale, except... there kind of is. Controversy is already swirling as the end scenes from the finale were leaked on the internet just days ahead of the episode's air date, according to DigitalSpy.
It's apparently pretty difficult to find the footage, even after news of the leak broke. The internet is full of fans trying to figure out where it even exists, but it appears that the powers that be might have been quick to remove the evidence. But that's for the best — what's the fun in spoiling yourself with one scene when you could just wait for the entire episode?
One thing is for sure — Power showrunners know where the story is headed, so fans are in good hands, even though they may have been shocked by a certain death earlier in the season. "This show was not designed to go 10 seasons," executive producer and series creator Courtney Kemp told Deadline last month. "It was not designed to go 15 seasons. It's not a crime procedural or a sitcom. It's a closed-ended story that really begins and, in some way, ends with Ghost."
Curtis Jackson, a.k.a. rapper 50 Cent, is also executive producer and one of the stars of the show, and he said he had around seven seasons in mind, thanks to another hit show's success with that number. "We slated the show to go seven seasons initially, because we created it with the success of The Sopranos in mind," he said in the same Deadline piece.
It's unclear right now if Power will make it to Season 7, but it's showing no signs of stopping, and it appears that Starz has given it the room it needs to go the distance. Let's hope the network keeps them coming.