'The Bachelor' Announcement Is So Far Off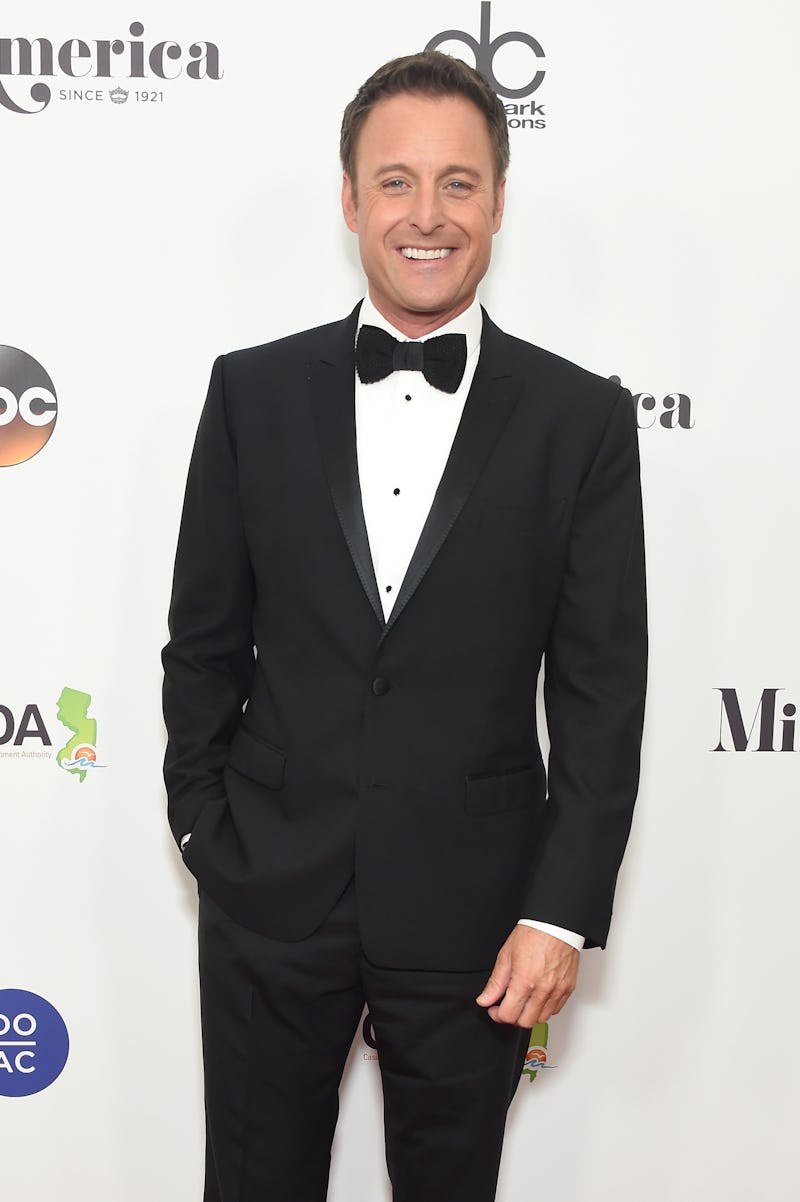 Michael Loccisano/Getty Images Entertainment/Getty Images
As an avid television lover, I don't measure the seasons by snowfall or leaves changing so much as when my favorite shows are airing. The promise of early summer is for The Bachelorette, the swelling heat is for Bachelor In Paradise, fall brings a break from Bachelor Nation for Dancing With the Stars, and I keep warm in the dead of winter with a new season of The Bachelor. Nick Viall was the man who warmed me last season (just kidding — he didn't warm me at all), and now that Rachel's season of The Bachelorette is winding down, it's time to prepare. When will the 2018 Bachelor be announced?
When The Bachelor and The Bachelorette were but wee babes of shows, there was a much bigger element of surprise when it came to reveals and dismissals of contestants, and fans commonly met the new lead of the next show on the finale of the one that came before it. But now we have this thing called the internet, and though it can bring out the most despicable pieces of humankind, I find it's especially good for one thing: television spoilers. Bloggers like Reality Steve have made a living spoiling whole seasons of The Bachelor/ette, and in trying to get ahead of this, Bachelor producers have created drama and tried to take back their narrative. Has it worked? Well… sort of?
In trying to stay ahead of the leaks, ABC and the producers of The Bachelor/ette have instituted some interesting methods. The first is creator Mike Fleiss tweeting about the show but not really revealing any information about it.
I could have told you that this episode was "dramatic," Fleiss, because they all are.
Another way of outdoing spoilers is flip-flopping the assumed Bachelor/ette for someone else at the very last minute. This happened when JoJo Fletcher was chosen over Caila Quinn for The Bachelorette, and it also happened when Nick Viall was named the Bachelor over Luke/Chase (they all look the same, so whoever). And as if that wasn't "crazy" enough, Rachel was revealed as the Bachelorette before her time with Nick on The Bachelor was even up! Spoiling your own show to get back at people who spoil your show is a bit cutting your nose off to spite your face, isn't it?
But for Rachel's season, it didn't stop there. Rachel met a few of her suitors on live television on Nick's After the Final Rose special — Dean, Eric, and a few others were paraded in front of her, and she didn't even know about it! I guess when we already knew that Rachel was the Bachelorette, the producers needed something to do on the Bachelor finale.
In fact, there have been so many twists and turns in choosing the next Bachelors and Bachelorettes that Chris Harrison has vowed to fans that things will be a little calmer this time. In a recent interview with Entertainment Tonight, Harrison said that no Bachelor has been chosen, and it will be a while before that happens:
"Dean, Peter, Brian, Eric. There's four great candidates right there. They'd all be great Bachelors, they would. I can't poke a hole in any of them, but in all seriousness, we've not picked a Bachelor. So, I can tell you, no Bachelor is chosen."
Far be it from me to agree with Harrison, but his reasoning makes sense:
"Nick [Viall] popped out of Paradise if you remember, we didn't see that coming. We weren't planning on it and then it happened. I think, lesson learned, we're going to wait and just watch it all play out."
Basically, the producers and ABC are holding on the decision so they can widen the pool — the new Bachelor could be someone from Rachel's season, but it could also be an older contestant who shines in Paradise. Much like Nick Viall was announced during the final After Paradise show, this Bachelor could be announced on the Bachelor in Paradise reunion show.
Like I said, this all makes sense, but it's almost too easy! ABC and The Bachelor try to up the ante every single season, so although Harrison says there is no Bachelor yet, is it true? It's probably being written by a skywriter over Los Angeles as I write this. Maybe it will be revealed on the After the Final Rose special, or maybe the producers will drop it like Lemonade. At this point, anything could happen.