Why Arie Is Happy To Move Where His 'Bachelor' Winner Wants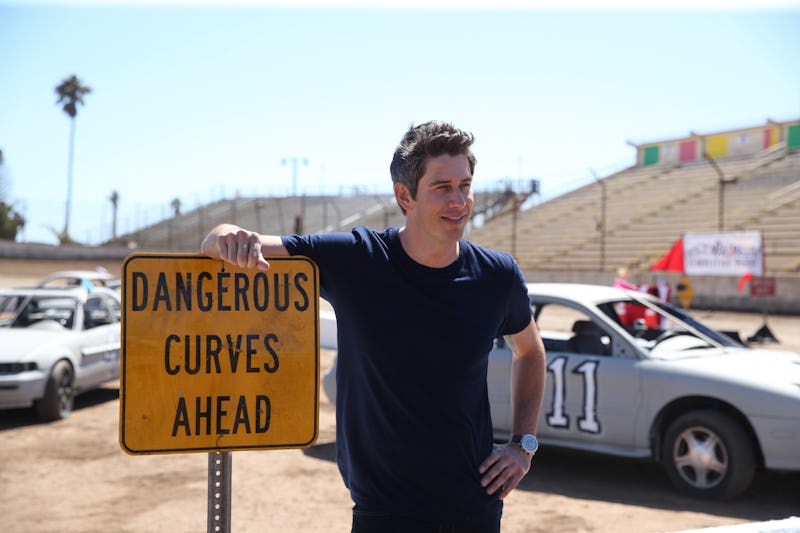 ABC
After the first episode of The Bachelor (supervising producer: Deborah Read), fans know a lot more about the various women all competing for Arie's heart and, ultimately, to make a home with him. But, where would that home be? Where does Arie from The Bachelor live? Well, one fun fact you may not know about Arie is that he was not born here in the United States.
According to his ABC bio, Arie was actually born in the Netherlands, but moved the U.S. as a three-year-old. Now 35, his ABC bio says that he lives in Scottsdale, Arizona. After his race car driving career, he stuck around in Arizona with a new career as a real estate agent. Unfortunately, the bio doesn't reveal many more specifics about his life off the show, but he's talked about it in interviews before.
Recently, he spoke to AZCentral, where he opened up about about his upbringing. Although he moved to the U.S. as a toddler, his move to Scottsdale didn't come until he was nine years old. The move was mainly because of his race car driver father, he told the outlet. "Indy Car used to do all their winter testing there," he said. "So, my dad just fell in love with it and we moved from Wisconsin." However, while he loves Scottsdale, he would very much be open to moving. "I think the great thing about real estate is that you can do it anywhere," he said. "I'm open to as far as moving to another place and ... pursuing that same career." I guess that means that whoever he chooses on The Bachelor doesn't have to worry about leaving home.
And, he doesn't live alone at his place in Scottsdale. He's got a furry housemate in the form of his dog, according to Daily Mail. According to an Instagram picture, his dog's name is Bastian and he's been with Arie since 2011 and he "helped [Arie] through a lot," according to the post.
So, when it comes to meeting the fam on The Bachelor, who can the women expect to get to know besides Bastian? Well, of course, his father Arie Sr. and his mother Mieke, but, as Life & Style notes, there are a number of other family members to be met. Arie has a pair of 24-year-old twin brothers named Alec and Luca and a younger sister, Miada.
We also may know some potential activities for hometown dates, to — if Arie chooses to bring any of the ladies home. (Sometimes the "meet the parents" moment happens abroad.) AZCentral compiled a list of possible date options in and around Scottsdale. Several revolve around nature in one way or another: The Desert Botanical Garden, Phoenix Zoo, or MacDonald's Ranch (which offers moonlit stagecoach rides). There's also the Musical Instrument Museum. There should also be a Bachelor photo op at some point by The Love Sign. It's a sculpture of the word "love" by Robert Indiana, which, according to AZCentral, is a popular place for for AZ couples to take photos at.
So, while Arie's home is in Scottsdale for now, who knows how long he'll stay there. As he mentioned before, you can work in real estate anywhere in the world. With him saying he'd be open to a move in the future, perhaps he will move to live with whomever he ends up with from The Bachelor. If he does end up proposing at the end of the show, maybe he and his fiancé will move to some brand new location that neither of them have lived before. Wherever Arie winds up, he'll surely be coming up roses.