'Bachelor' Nick Doesn't Live In Wisconsin Anymore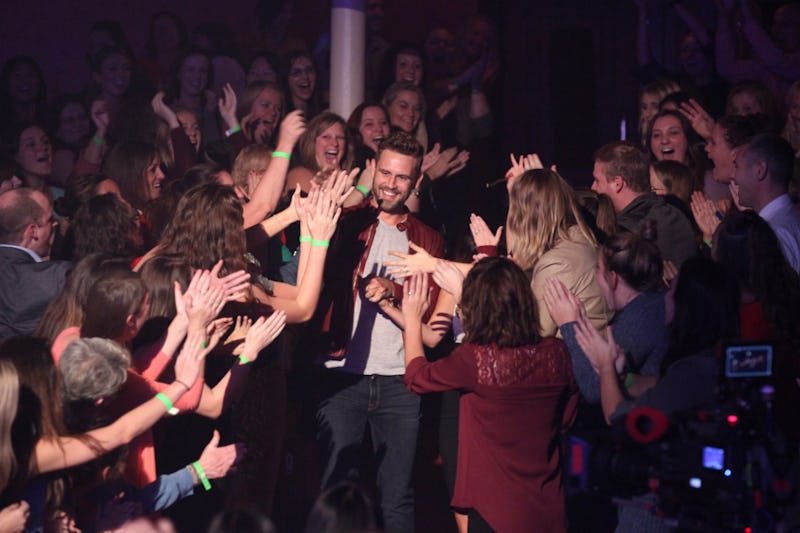 George Burns/ABC
The Bachelor visited Nick Viall's hometown of Waukesha, Wisconsin, very early in the season, and it definitely shook the contestants — why so early? Why now? What does it all mean? Well, I can't answer that (forward that question to the producers if you're so inclined), but in all the talk about Nick's hometown, I had a new question — where does Nick Viall live now after The Bachelor?
During Andi's season of The Bachelorette, Nick was just a software salesman from Chicago, and I remember he was still living in the Windy City when he decided to crash Kaitlyn's season of The Bachelorette. According to the Chicago Tribune, though, Nick left the Midwest soon after for the sun and palm trees (and publicity opportunities) of Los Angeles. It makes sense to me — the potential for Nick's extending his fifteen minutes of Bachelor fame is much, much greater in California than it is in Illinois. Nick still lives in Los Angeles — that is, when he's not filming seasons of Bachelor in Paradise or The Bachelor. He's done a bit of modeling and, rumor has it, he's launching his own men's grooming business. I guess moving to Los Angeles has been good to Nick Viall, huh?
That being said, it's obvious that Nick takes a special interest in his hometown. He talked about it a lot when he was on both seasons of The Bachelorette, and I think we'll see Milwaukee and Waukesha again before the season is over. There are so many more ex-girlfriends to come across and more lectures from Nick's baby sister Bella to have. Wisconsin, I know you'll come back into our lives on The Bachelor, even if Nick has left you for the City of Stars.