Here's What Jen Bunney From 'The Hills' Is Up To Now, Because Fans *Need* To Know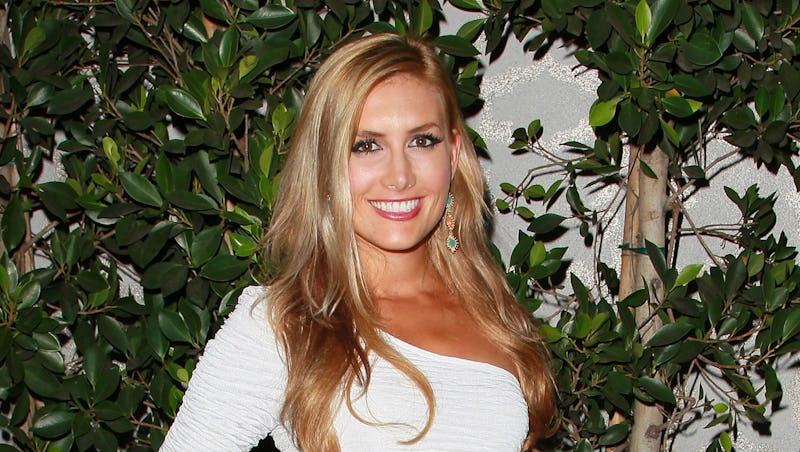 David Livingston/Getty Images Entertainment/Getty Images
When news of The Hills reboot series — titled The Hills: New Beginnings —  broke during the 2018 Video Music Awards on Monday, several of the show's original cast members were noticeably MIA. Most of those absences were to be expected, but one question remained: Where is Jen Bunney now? The reality TV alum appeared on both MTV series, Laguna Beach and The Hills, but then she kind of disappeared from the public eye. As it turns out, Bunney has been leading a totally normal life, and plays a super special part in the Montag-Pratt family.
Fans first got to know Bunney as Lauren "LC" Conrad's childhood best friend on Laguna Beach. She gained more notoriety from her stint on The Hills, but not necessarily in the most positive way. Bunney was more or less framed as a "villain" on the show — seemingly causing drama and generally stirring an already tumultuous pot.
Things got particularly rough during Bunney's 21st birthday party, though. At the time, Conrad — who gifted Bunney diamonds that night, by the way — had been crushing on Brody Jenner post-Jason Wahler breakup. The birthday girl was well-aware of Conrad's feelings, but she ended up hooking up with Jenner anyway. Let's just say, it did not go over well.
This pretty much led to the demise of Conrad and Bunney's friendship. It's worth noting, however, that Jenner told Yahoo Style in 2015 that he and Bunney never really hooked up. He said the whole thing was basically fabricated drama, but it's unclear whether or not Conrad was actually aware of that during filming.
Despite Bunney and Conrad's falling out, Bunney still keeps in touch with a few other Hills cast members: the notorious duo Heidi Montag and Spencer Pratt. Back in 2014, Montag and Pratt were guests at Bunney's wedding to Taylor Dunphy. "Jen has been my best friend for years," Montag told Us Weekly. "We have been through so much together, she deserves her dream wedding and bliss, and she got it."
Not only that, but in October 2016, Montag and Pratt named Bunney godmother to their son Gunner. According to E! News, Montag posted a video with Bunney on her Instagram Stories, telling the camera, "Cheers! I have one of Gunner's godmothers here, Jen Bunney." Bunney then raised a glass and replied, "We're celebrating Gunner. He's the best baby ever. We love him so much." How cute.
In addition to being a wife, a godmother, and friend to the Montag-Pratts, Bunney currently lives in Los Angeles, works in the healthcare field, is earning her master's degree in public health at University of California, Berkeley, as per PopSugar. Sounds like she's doing pretty good for herself, eh? Who needs The Hills when you've got all of that going on?
It's unclear whether or not Bunney will end up making an appearance on The Hills: New Beginnings at all. Either way, if she ever ends up missing her good ol' days on reality TV, she can always queue up the DVDs or crank up "Unwritten."