Where Is The Face Icon On Instagram Stories?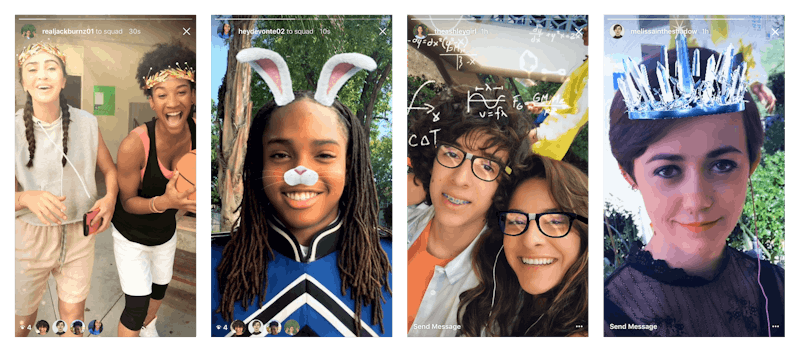 Courtesy Of Instagram
Your social mediaing is about to get way more exciting: Instagram's new update comes complete with face filters. The social platform has made their own version of the beloved Snapchat face filters, boasting an initial set of eight different options. As a bonus, the Instagram team made it nice and easy so that you're only a few taps away from turning into a furry koala: To activate the filters, you just have to locate the face icon! But, where is the face icon on Instagram stories?
To get access to all of these fun filters, just click the stories camera, and then locate the face icon in the bottom right corner of your screen.
Once you get there, it's smooth sailing. You can swipe through them all and choose the one that speaks to you. The possibilities are endless with this update because they're so versatile. The eight filters will work if you're using the front- or back-facing camera.
Several filters even work with a friend, too! Grab a buddy and get ready to waste massive amounts of time looking through them together.
If you really feel like shaking it up, you can use the filters on a Boomerang. There's nothing quite like watching a two-second loop of yourself with math equations flying over your head.
When you're done with your video masterpiece, you can slide into your friends' DMs, or you can share it with all of your followers by adding it to your story.
If you want to add even more to the filters, the new Insta update comes with more fun features to make your video even more exciting. You can use the new rewind tool to play your video backwards, the eraser tool to make your illustrations precise, and the new hashtag sticker feature to add more context to your story.
If you need me, I'll just be here, staring at myself with koala ears.