You Have To See What The "Leave Britney Alone" Guy Is Up To Today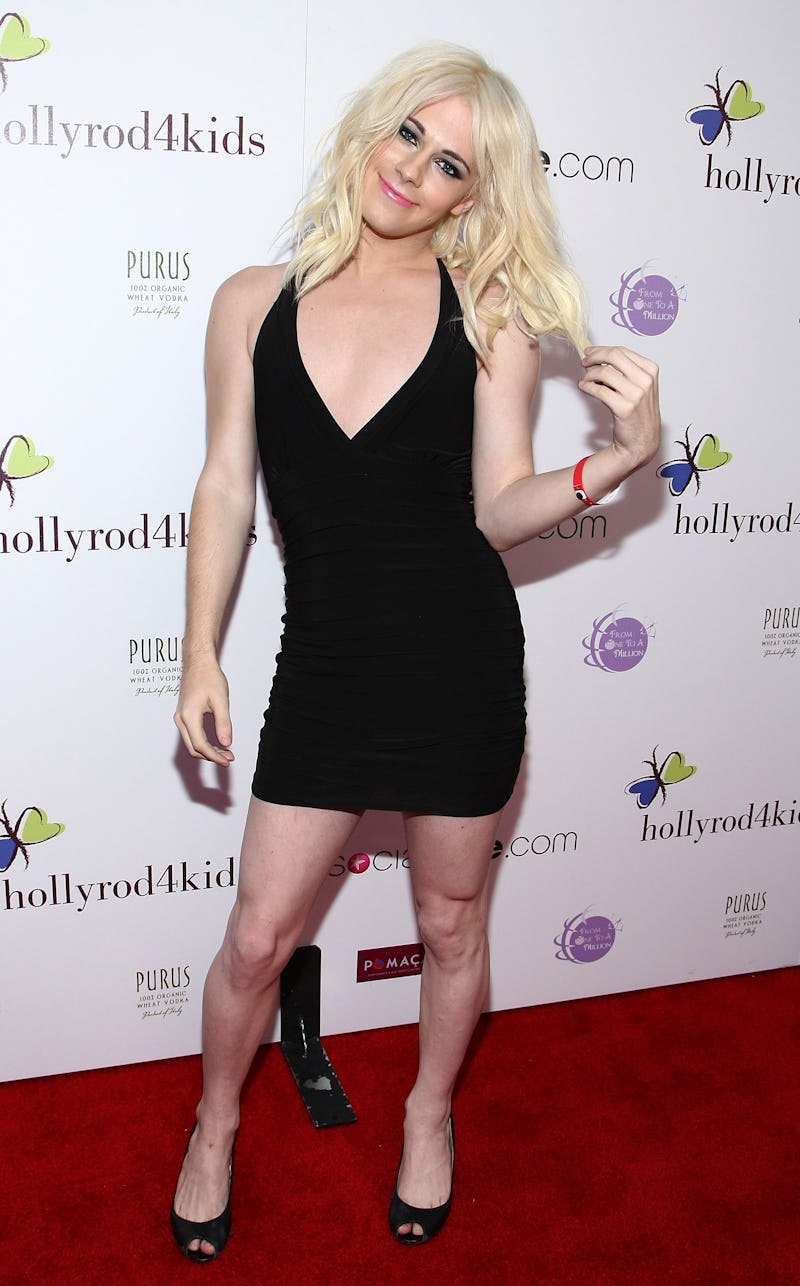 Alberto E. Rodriguez/Getty Images Entertainment/Getty Images
Chris Crocker shot to fame in September 2007 when his video about Britney Spears went viral. Crocker's personal video, in which he denounces anyone criticizing Spears' infamous performance at the VMAs that year, received more than four million views within just two days. Considering that this all happened a decade ago, way back in 2007, it's more than a little impressive that Crocker garnered quite so many views in such a short space of time. Plus, as he became so emotional in the video about the public's mistreatment of his favorite pop star, Crocker became instantly infamous. But where is the "Leave Britney Alone" guy now?
It hopefully won't surprise anyone that Crocker has developed a varied and hilarious career, and is still making videos which he shares with his fans on a daily basis. But the biggest difference between Crocker's "Leave Britney Alone" video, and his persona today, is that the performer no longer appears to take life so seriously. Crocker has definitely eased into his role as an internet celebrity, and seems to really enjoy connecting with his followers and fans, despite receiving hate mail in the past.
The star has prolific Instagram, Twitter, and Facebook accounts, which he regularly updates with new videos, messages for fans, and selfies. With almost 4 million followers on Facebook. and 772 thousand followers on Instagram, it's safe to say that Crocker has made some dedicated fans since he started out.
But making online content isn't Crocker's only creative endeavor. The star is also a singer, who regularly shares new music online, and has several songs on his Soundcloud account. He's also released a number of singles over the past few years, including the songs "Deep End" and "Low Key". He's currently gearing up to release a new album called Where I Begin, and it's clear that music one of his main passions, which explains his major love of Britney Spears.
Perhaps most importantly, Crocker is an activist who uses his online platforms to raise awareness about issues close to his heart. He regularly calls out Donald Trump's actions on Twitter, and is definitely not a fan of the current president. He also often denounces acts of gun violence, including the recent devastating mass shooting in Las Vegas, and isn't afraid to air his political views online.
He's also a staunch LGBTQ activist, and regularly makes videos promoting gay, lesbian, and trans rights. Crocker has been incredibly vocal about gender identity, and in 2016 he told HuffPost, "I don't think everyone identifies as just male and female. I think gender is a journey, for me at least. That is what I have struggled with for so long."
But above all, Crocker's hilarious content continually proves that he could carry his own TV show with ease. The social media star's personality, sense of humor, and plethora of funny ideas mean that his videos are a constant joy to discover.
And when it comes to his fans, Crocker is incredibly empathic. He told the HuffPost in 2016,
Every person has a story and struggle that we don't know about no matter how much we put ourselves out there... For as strong as a person may seem, their weaknesses are just as strong as that outside look. Love people the way you would want to be loved. Don't assume you know a person's struggle.
Crocker may have started out as a viral video star, but it's clear that he's a natural entertainer who enjoys connecting with an audience. He's achieved so much in the past decade since "Leave Britney Alone" came out, and hopefully he has an even brighter future ahead of him.