Where To Buy The Blue ACLU Ribbons From The Oscars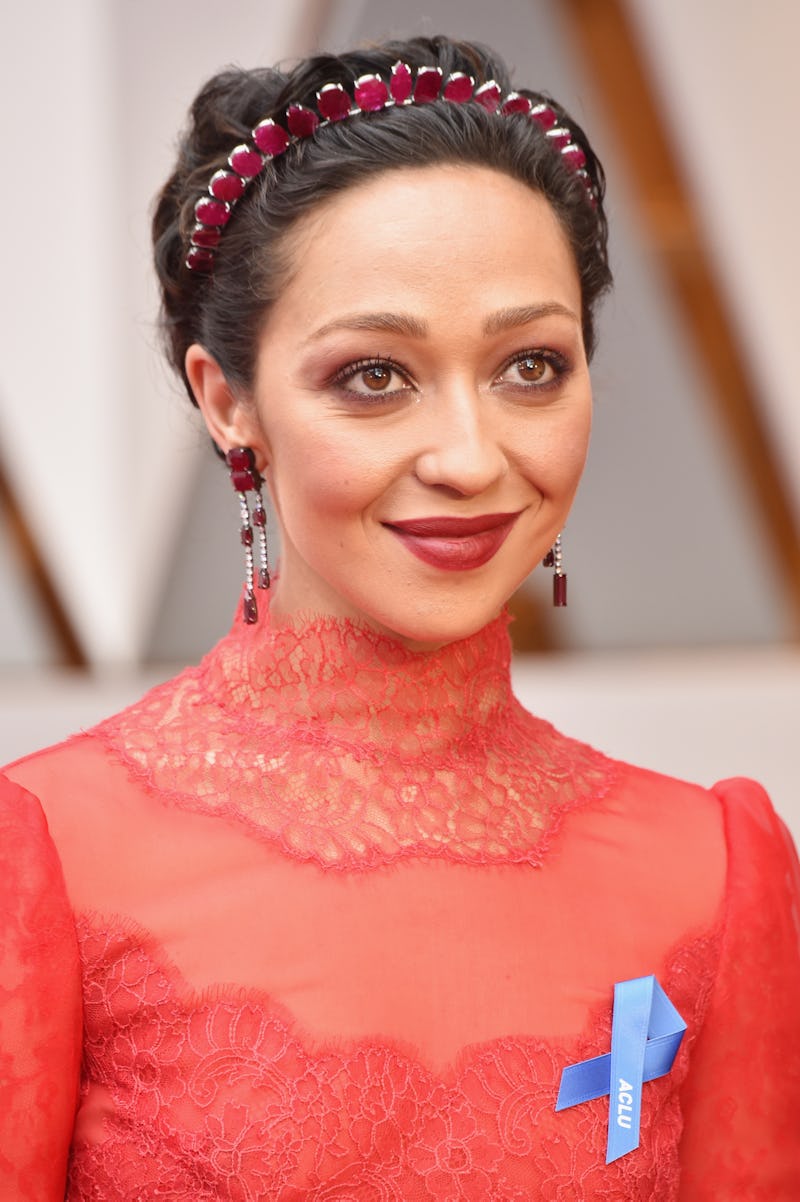 Frazer Harrison/Getty Images Entertainment/Getty Images
Best actress nominee Ruth Negga was spotted looking positively stunning on the red carpet in a Valentino gown. But it was her tiny blue accessory that really got all the attention. In case you missed it, Negga and several of her fellow actors wore the ribbons in a show support for the ACLU. (Pretty cool, right?) If you want to do it, too, then you might want to buy a blue ACLU ribbon for yourself.
This small show of solidarity for the American Civil Liberties Union is just one of the many ways the stars have been speaking up this awards season. I'm sure you remember Meryl Streep's powerful speech at the Golden Globes. Then, following President Trump's attempt to ban immigrants, actors (and cute couple) Simon Helberg and Jocelyn Towne carried signs and wrote "Let Them In" on their skin at the SAG Awards.
At the Oscars Sunday night, Negga wasn't the only one showing support and speaking (or wearing?) her mind. There was also Hamilton star Lin-Manuel Miranda, as well as several others. According to a comment from the ACLU on People, "Nominees, presenters, musicians and guests are encouraged to wear the ribbon to show their support 'for the rights and civil liberties guaranteed by the Constitution to everyone in the United States.'"
It's currently unclear if it's possible to buy a blue ribbon, but it's always possible to donate to the ACLU. While you wait to find out when or where you might be able to grab a ribbon, check out the stunning photo below.
Nothing like rocking it in red, while also showing your support for the ACLU.