#BongHive Assemble, Here's How To Stream All Of The 'Parasite' Director's Films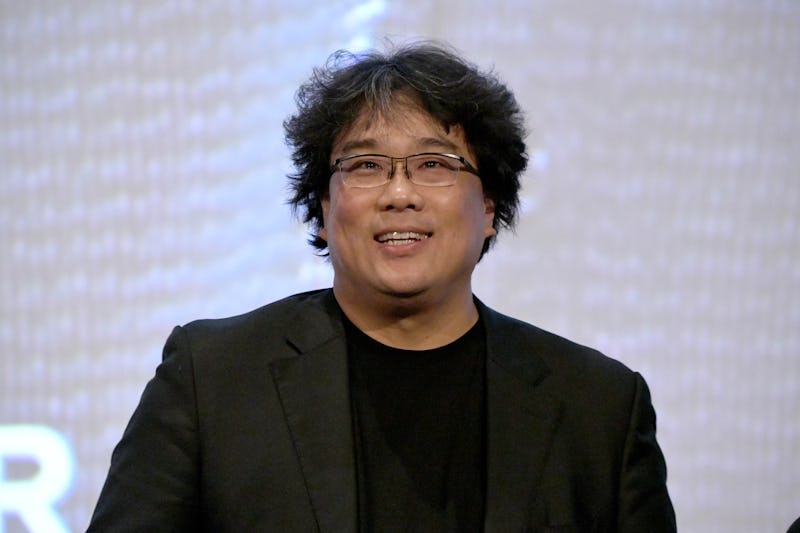 Michael Kovac/Getty Images Entertainment/Getty Images
After his stunning performance at the 2020 Academy Awards, director Bong Joon-ho will now and forever be known as an "Oscar-winning director." The filmmaker behind Parasite took home four awards on Hollywood's biggest night, including Best Picture and Best Director. But Bong didn't come out of nowhere to win his Oscar. He's directed seven films over the last two decades, and they've all earned their fair share of critical acclaim among cinema aficionados. But with his Oscar win, Bong has gone mainstream, which means lots of new viewers will be looking to stream all of Bong's prior films.
Bong made his directorial debut in 2000 with the Korean language black comedy film Barking Dogs Never Bite. He followed this up in 2003 with the crime drama Memories of a Murder, which earned him numerous accolades and put him on the map as one of the 21st century's most talented new filmmakers. Next came 2006's The Host, a horror-comedy that broke the box office record for the highest-grossing film in South Korea, according to IMDb. 2009 saw the release of Mother, another critically-lauded effort that featured Bong's now signature mix of black comedy, serious drama, and abject terror. In 2013, Bong made his English language debut with Snowpiercer, an action movie starring Chris Evans. Then in 2017, Bong helmed the unorthodox monster movie Okja.
That's six pre-Parasite films that Bong has directed and co-written, and there are ways to stream all of them right now. Take a look below to find out how.