Where To Stream Every 2020 Oscar Best Picture Nominee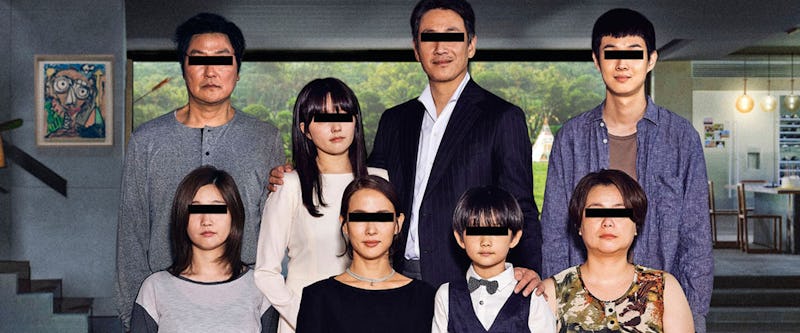 CJ Entertainment
With the Oscars looming on the horizon, a lot of us are playing frantic catch up with the season's nominees. After all, there's only so many hours in a day, and the Academy can now nominate up to ten films for the top prize. If you're worried you won't know what people are talking about come Oscars night, here's where to stream every 2020 Oscars Best Picture nominee.
Some films, like The Irishman and Marriage Story, had deals in place when filming to move directly to Netflix after a very brief theatrical release. But as we're living in the streaming age, even those that weren't made in conjunction with these platforms still have found their way to them. From Joker, to Ford v Ferrari, and even Parasite — these films are now (mostly) all available with just a click of a button, to be watched from the comfort of your living room.
Even if you don't get to watch all of them ahead of the big night — because let's face it, between work, prestige TV, and a never-ending news cycle, it's hard to find the time — these movies are all worthy of your time and attention. So read on, and get ready to stream.