Here's How To Watch The 2018 Oscar Nominations, So You Can Make All Your Predictions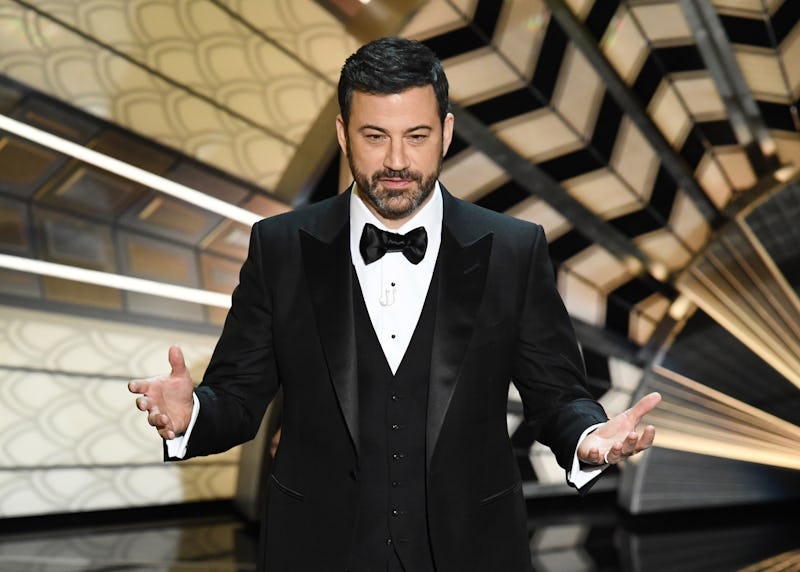 Kevin Winter/Getty Images Entertainment/Getty Images
With the 2018 awards season now officially underway, fans are most likely wondering where to watch the 2018 Oscar nominations. While it doesn't appear that the calling of names will take place on network television, the Academy's website indicates that the official nominations, which will feature nods in all 24 categories, will be broadcast as a two-part live presentation on Tuesday, Jan. 23. It will stream live in several places: Oscar.com, Oscars.org, and the Academy's digital platform.
Undeniably one of the most anticipated events in Hollywood, the Academy Awards shines a light on some of the biggest and brightest contributions to the year in film. From Cinematography, Costume Design, and Original Score, to Best Actor/Actress and Best Picture, each nomination can be a life-changing event for those who have dedicated years to perfecting their craft in the entertainment industry.
For fans, the night can often feel just as thrilling, with plenty of moments bringing you to the edge of your seat in anticipation. That said, the forthcoming nominations are only the beginning of the roller-coaster of emotions that will take place at the 90th ceremony on March 4. This year's nominations reveal is said to combine live presentations from the Academy's Goldwyn Theater with pre-taped category introductions, which will reportedly only be featured in the first half of the call-out, according to the Academy's website.
The beginning of the early-morning presentation, which will air at 8:22 a.m. EST, will feature considerations in the following categories: Cinematography, Costume Design, Film Editing, Makeup and Hairstyling, Original Score, Production Design, Animated Short Film, Live Action Short Film, Sound Editing, Sound Mixing, and Visual Effects.
Meanwhile, the second portion of the reading, at 8:38 a.m. EST, will announce nominees in these remaining categories: Actor in a Leading Role, Actor in a Supporting Role, Actress in a Leading Role, Actress in a Supporting Role, Animated Feature Film, Directing, Documentary Feature, Documentary Short Subject, Foreign Language Film, Original Song, Best Picture, Adapted Screenplay, and Original Screenplay.
There's long been the notion that its predecessor ceremony, the Golden Globes, is an indication of what will take place at the Oscars. And while that theory is not necessarily always true, since the Hollywood Foreign Press Association and the Academy have no overlap in terms voting bodies, a lot of the same films and actors are often considered by both organizations, Vanity Fair points out.
That ideology begs the question about whether or not Three Billboards Outside Ebbing, Missouri will snag Best Picture at the Oscars, just as it took home the Best Motion Picture - Drama at the Golden Globe ceremony on Jan. 7. It seems that the film is surely worthy of a nomination, along with Best Motion Picture - Musical or Comedy Globe winner, Lady Bird.
It also seems safe to say that Gary Oldman will also receive a Best Actor nomination for his portrayal of Winston Churchill in Darkest Hour, as Vanity Fair indicated that he was a front-runner for his Golden Globes win as well. Meanwhile, Lady Bird's Saoirse Ronan and Three Billboards' Frances McDormand are both likely shoo-ins for Best Actress nominations following their Golden Globe wins earlier this month.
While it still remains unclear exactly what will happen when the nods are handed down on Jan. 23, fans can be sure that Oscar night will be full of comedic and political fodder as late-night talk show host Jimmy Kimmel has signed on to host for the second year in a row. Given the calamity of last year's "Envelopegate" debacle, in which the incorrect film was announced as the Best Picture winner, there seems to be no one more prepared for whatever the night may hold than Kimmel.
With the ceremony not taking place until March, at least the Oscar nominations will give you plenty to look forward to on the star-studded night.