The Paul Walker Doc Reveals So Much You Didn't Know About The Beloved Late Actor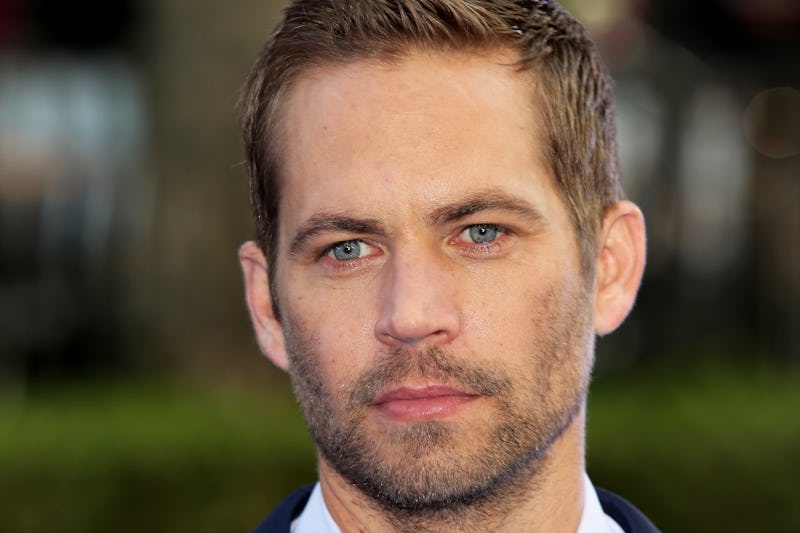 Tim P. Whitby/Getty Images Entertainment/Getty Images
The highly-awaited Paul Walker documentary I Am Paul Walker premieres on Aug. 11, featuring interviews with the late actor's friends and family. The documentary gives fans plenty of insight into Walker's too-short life thanks to stories about his beginnings and his unwavering compassion towards others. If you were a fan of his, you can watch the Paul Walker documentary on the Paramount Network — formerly Spike TV — at 9 PM E.T on Aug. 11.
Unfortunately, you do need a cable subscription to watch the touching film, whether it's on television or via the network's site. But it's definitely worth asking a friend for their cable login. Even though fans are well aware of Walker's humanitarianism and kind nature, this documentary features stories that only close friends and family members knew about — until now.
The documentary doesn't primarily focus on Walker's career, but rather on how much he cared about everyone in his life and how lucky they all feel to have had him in their lives. The actor's family reveals in the doc that Walker actually had no interest originally in becoming a huge Hollywood star; his main passions were nature and his family. His brother Caleb — who filled in for Walker along with their brother Cody in Furious 7 — explains that Walker's initial goal was vastly different than his actual career path. "He'd always say like, 'I want to be a park ranger, make $28 grand a year, and live in the wilderness,'" explains Caleb in the doc.
But once the opportunity arose to be part of Fast and the Furious franchise, Walker became more invested in his work and formed a close bond with his castmates. Co-star Tyrese Gibson expresses the immense love he felt for Walker, saying, "If you loved him the way we did, you would say 'Why him and not us?'" Refinery29 reports that Walker was particularly close to Gibson, with the late actor campaigning to get his friend back in the franchise for Fast and the Furious 4. In a 2008 interview with Hollyscoop, below, Walker said he was "fighting to get Tyrese back." In a Hollyscoop interview following Walker's, Gibson expressed his appreciation for Paul championing for his inclusion, breaking the news that Walker's efforts worked.
Besides touching stories related to Walker's work life and friendships, the new documentary also features previously unseen, heartwarming footage from his childhood videos. These clips capture the essence of Walker's kind, fun-loving persona in a way that only his loved ones truly knew about. And in addition to those snippets, fans also get to hear stories about his generosity towards the people in his live. Walker's friends and family speak in depth about how much he cared about his daughter Meadow (who wasn't interviewed for the documentary) and share sweet stories, such as how he once gifted his sister a brand-new car when he found out she needed one.
This documentary is one that fans who want to learn more about who Walker was beyond his Hollywood life need to watch. It celebrates his life and shines light on all the things that made him so special to his family and friends.