The VMAs Pre-Show Co-Hosts Will Bring Serious Energy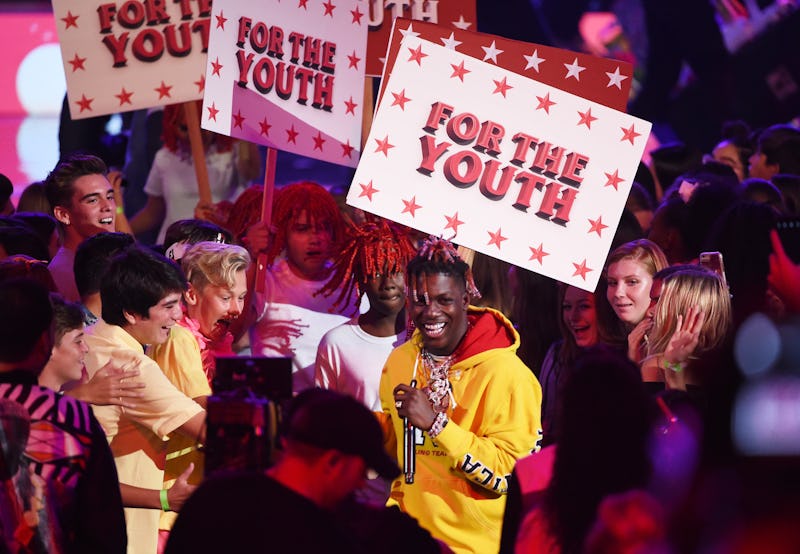 Kevin Winter/Getty Images Entertainment/Getty Images
Fans of the 2016 MTV Video Music Awards pre-show will be disappointed to find out that DJ Khaled won't be returning to his hosting duties in 2017. And, no, he's not passing the responsibility off to his adorable son Asahd Khaled either. Instead, the 2017 VMAs pre-show hosts are Lil Yachty, Terrence J, Gaby Wilson, and Charlamagne Tha God. As always, the VMAs pre-show co-hosts will be interviewing celebrities on the red carpet, giving updates on the show, and, of course, introducing multiple performances.
The 2017 VMAs pre-show is on track to be one of the most exciting yet, with performances from Kahlid, Bleachers, and Cardi B already announced. But the hosts are definitely going to have to bring the fun as well. Lil Yachty, known for his sunny demeanor and energetic presence, is sure to bring some bombastic flair to the show, not to mention some potentially exciting fashion choices. The rapper stars in a new UGG campaign for Jeremy Scott, and has never been afraid of taking a little style risk. The self-proclaimed "King of Youth" is also up for a few awards, including Best Hip-Hop and Best Collaboration nominations for his work with D.R.A.M. "Broccoli," and his collab with KYLE "iSpy" is also up for Best Visual Effects.
Lil' Yachty appears to be this year's pre-show headliner, and he is the only co-host who could actually take home a moon person this year. However, it's Charlamagne Tha God that might have the advantage on the red carpet. The radio personality, best known as the co-host of "The Breakfast Club," actually co-hosted the VMAs pre-show last year, so he's no stranger to holding a live show together. Joining him are noted TV personality Terrence J, who just a few months ago hosted the 2017 MTV Movie & TV Awards pre-show, and MTV News correspondent Wilson.
Together, the four 2017 VMAs pre-show co-hosts should have no problem interviewing celebrities on the red carpet and keeping the show going. That said, this is the MTV Video Music Awards, and that means anything could happen. The 2017 VMAs pre-show will begin Sunday, Aug. 27, at 7 p.m. ET/PT on MTV and be streamed live on their website. Strap in, it's going to be a wild ride.