Here Are All The Stunning Models In The Fenty Beauty Video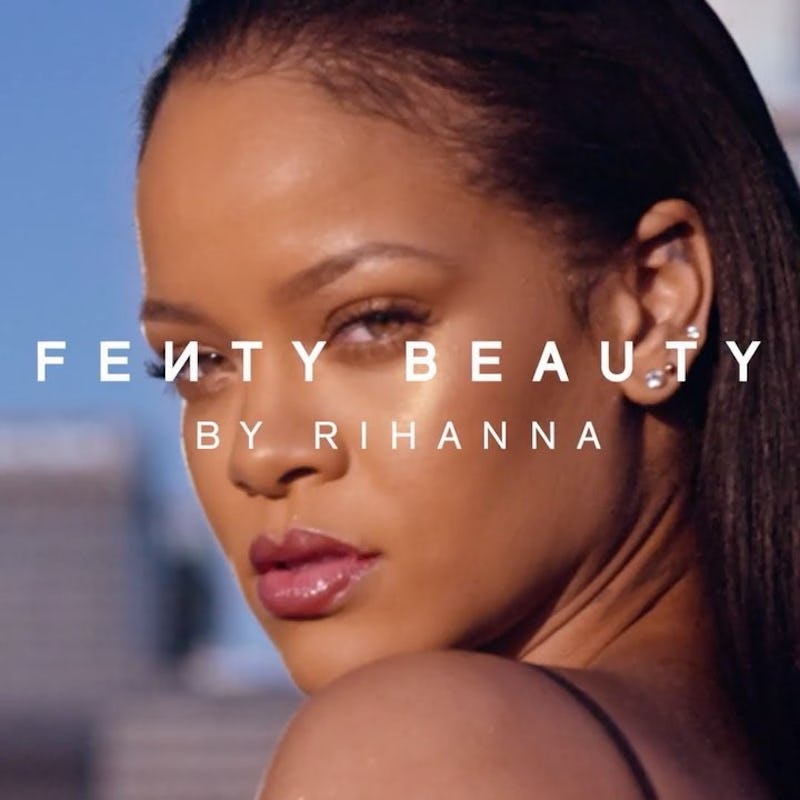 Fenty Beauty/Instagram
Casual Friday is not so casual any more because Rihanna's Fenty Beauty officially unveiled its first product with a gorgeous array of diverse models. But who are the models in the Fenty Beauty video? Unsurprisingly, Rihanna clearly wanted to showcase every kind of beauty, and she crushed it. The video is filled with stunning women of color, and Twitter is flooded with praise of the first look at the line. While hype for the products themselves is real, the models are getting some serious spotlight.
Rihanna's Fenty Beauty line has been in the works for some time, and based on the reveal, the work shows. News of Fenty Beauty began in April 2016, and it quickly spread through social media. From speculation as to what would be included in the brand to when it would launch and who would be involved, everyone wanted to now more about Fenty Beauty.
From last year until today's preview, Fenty Beauty and Rihanna have kept all but silent on the subject of products. While the brand has sought a global makeup artist and shot down rumors about potential products, nothing had been revealed — until now.
Lip gloss and a potential highlighter seem to be the first products coming from Fenty Beauty, and while undoubtedly exciting, it's the Fenty Beauty models who are getting serious and deserved attention. Beauty brands are often deservedly criticized for an utter lack of diversity in both their shade ranges and castings. Now, Fenty Beauty is coming for them, and it's going to be amazing.
Who are some of the gorgeous women making a splash for Fenty Beauty?
Paloma Elsesser
Elsesser is no stranger to major beauty and fashion moments. She was just recently in Vogue's Supreme spread.
Slick Woods
Woods has her very own video with Fenty Beauty describing the names of the Fenty Beauty glosses.
Duckie Thot
Duckie is one of the first models to appear on screen, and Twitter was stoked to see her face.
Halima Aden
You may recognize Halima Aden from her work with Yeezy. Now, she's rocking Fenty Beauty.
Camila Costa
If Costa looks familiar, it may be because of her work with major brands like Valentino.
Selena Forrest
This isn't Forrest's first time working with Rihanna. She's walked FentyxPuma as well.
Indyamarie Jean
Indyamarie is basically perfect.
Leomie Anderson
Victoria's Secret model Leomie Anderson seems to make a brief appearance as well.
It seems Rihanna has gone above and beyond in casting diverse models, some who might be new to the game, so not every Fenty Beauty model has been identified in this story as of press time.
Rihanna beautifully included tons of diverse women in her campaign, and thankfully, this is just the beginning of her beauty empire.