One Of Rachel's 'Bach' Contestants May Have A Girlfriend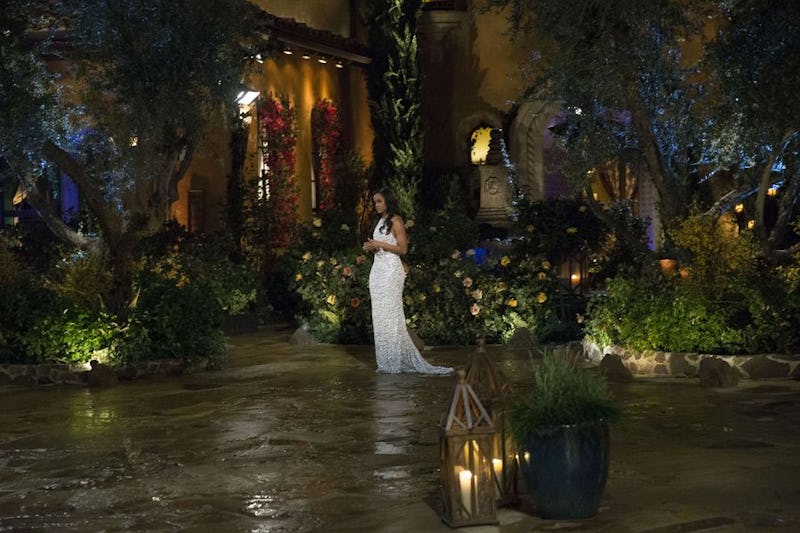 Paul Hebert/ABC
The promos for The Bachelorette always fill me with excitement (and trace amounts of dread) as we look ahead to the weeks beyond. Rachel's season has a rose ceremony in the books, but which contestant on The Bachelorette has a girlfriend? The promo shows that whoever he is, he is in for a rude awakening.
Let me be clear about one thing — The Bachelor franchise has been misleading about future events before. I get it, though. They're just trying to drum up support and drama and intrigue for later on in the season, but I find that the back half of the season doesn't usually need the intrigue! Once the herd has thinned and viewers get to know the contestants (and choose their favorites), that's when things get interesting. As soon as contestants begin to taste victory, that's when the fighting starts. It is possible that one of the contestants has a girlfriend and that this very fired up young woman that was on the reel for the rest of the season is her, but it's also possible that this was a red herring. Or maybe the girlfriend is the one there for the wrong reasons and is accusing an ex of still being with her to get some fame for herself. What I'm saying is that you really never know with these promos.
Of course, if this is true and one of the contestants has a girlfriend, it's not something that Rachel should take lightly, nor do I see her letting this slide. Rachel is a tough-as-nails lawyer, and I cannot picture her as happy if she's been betrayed. If this is true, I hope that contestant ran for the hills as soon as he saw his girlfriend (or whoever that woman is) on the show, because he is in for a world of hurt. Either way, we'll just have to stay tuned to The Bachelorette to see what exactly is going on here.