Alexandra Roach Is The Star Of The Best Comedies Around & Your New Feminist Crush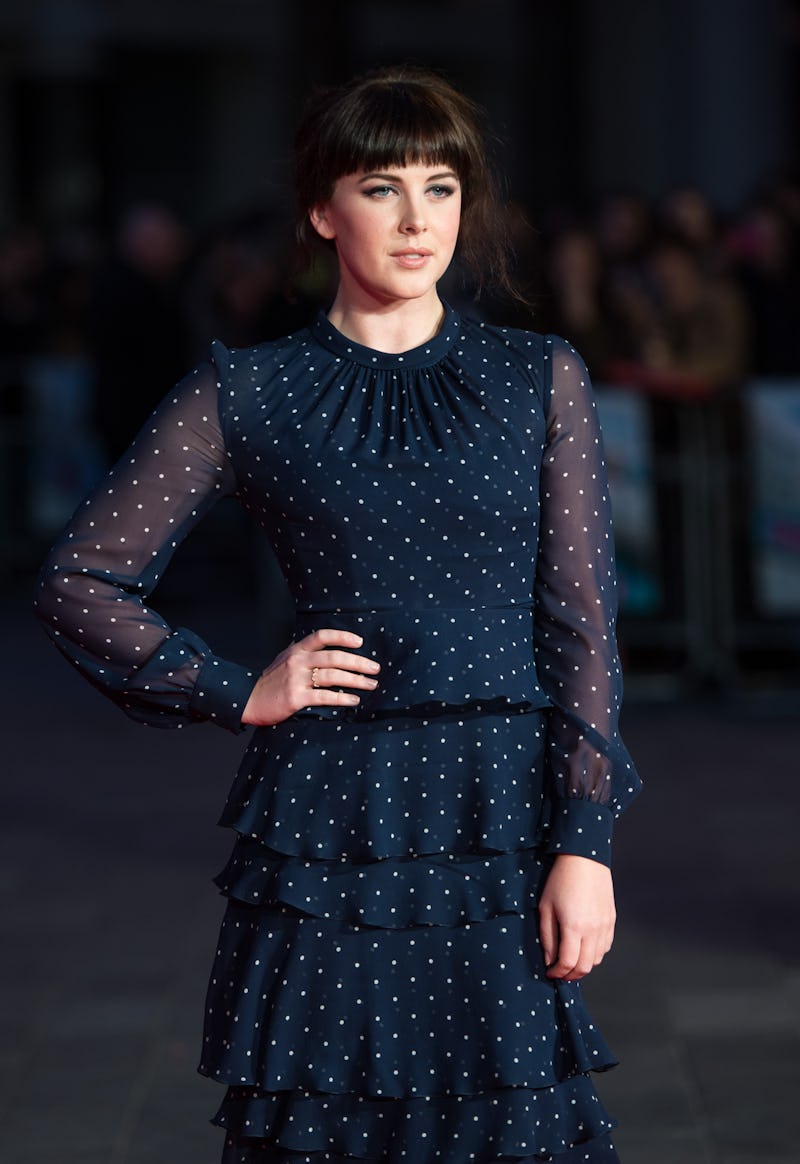 Ian Gavan/Getty Images Entertainment/Getty Images
Life is full of drama and you can either laugh or cry about it. Taking the humour out of serious moments and situations is a wonderful and unique skill that Brits are especially good at. Dramedies offer the best of both worlds because sometimes grit is too gritty and fun is too funny. No Offence is a prime example of why dramedies are so dang great because it doesn't scrimp on either. And it stars an actress who you may recognise even if you're not a fan of the show. So who is Alexandra Roach, and where have you seen her before?
Channel 4's little slice of crime drama meets comedy is just what the doctor ordered. I mean come on y'all, time after time the guys over at C4 HQ bring the goods. And Welsh actor Roach is a prime example of the best talent the UK has to offer. Starring in No Offence as DS Joy Freers, she has definitely proved she's an expert at dark humour. The BAFTA award winning series is back returns to screens for its third season on Thursday. However, this is not Roach's first time at the dramedy rodeo. Yeah, it turns out she has done like, a lot of stuff.
The RADA graduate has had a lot of success over the years and it's easy to understand why. She's starred in a lot of big TV shows, and even had a few forays into the film world. None too shabby.
If you're an avid fan of Welsh telly you may recognise Roach. In her teens she starred in Pobol Y Cwm, which is a hugely popular Welsh soap opera. She even won big at the Children In Entertainment Awards in 2003, getting the "Best Juvenile Actor In A Soap" gong. And this was at age 15!
Since then it really has been the rise and rise of Ms Roach, with starring roles in hit shows like Utopia, Black Mirror, and Human Beings. When you look at a rap sheet like that, it's pretty clear this woman has dark comedy on lock.
Roach grew up in an old mining town in Wales, that bore the brunt of mine closures in a Thatcherite Britain. Coupled with the fact that her grandpa used to be a miner then you have to wonder...how ironic did she find it when when she was asked to play a young Margaret Thatcher in the film about her life The Iron Lady? Speaking about the former PM she told the Scotsman, "She really changed the course of the town's future and I just wished my grandfather was alive for me to say, 'guess what, I'm playing Thatcher!'" Not sure she had much time to dwell on curious coincidences, what with the fact that she was starring alongside Meryl actual Streep. Yikes, that must have been nerve wracking.
Throughout her career Roach has been outspoken about her views, especially her desire to ensure women have a voice in the media industry. She hasn't shied away from complex characters, for example in the short film Pregnant Pause back in 2016 she played a female director who has to deal with an unexpected pregnancy, while also navigating all of the difficulties attached to being a woman in the industry.
She's also never missed a chance to stand up for other women, telling Glamour, "We've got to look after each other. If we haven't got each other's backs then we're in trouble."
Back in 2015 she announced her engagement to club promoter Jack Scales in a super cute Twitter post that brought all the feels. The pair married earlier this year — check out her Instagram for adorable pics from the big day.
The fact that Roach is in a hit series that has managed to get up to a third season, not to mention has starred in some of the most interesting shows on screen clearly means the best is yet to come for her. Make sure you tune in to the premiere of No Offence Season 3, Thursday at 9 p.m. on Channel 4 to see her in all of her darkly comedic glory.