Andrew Garfield Seems To Be Solo After Emma Stone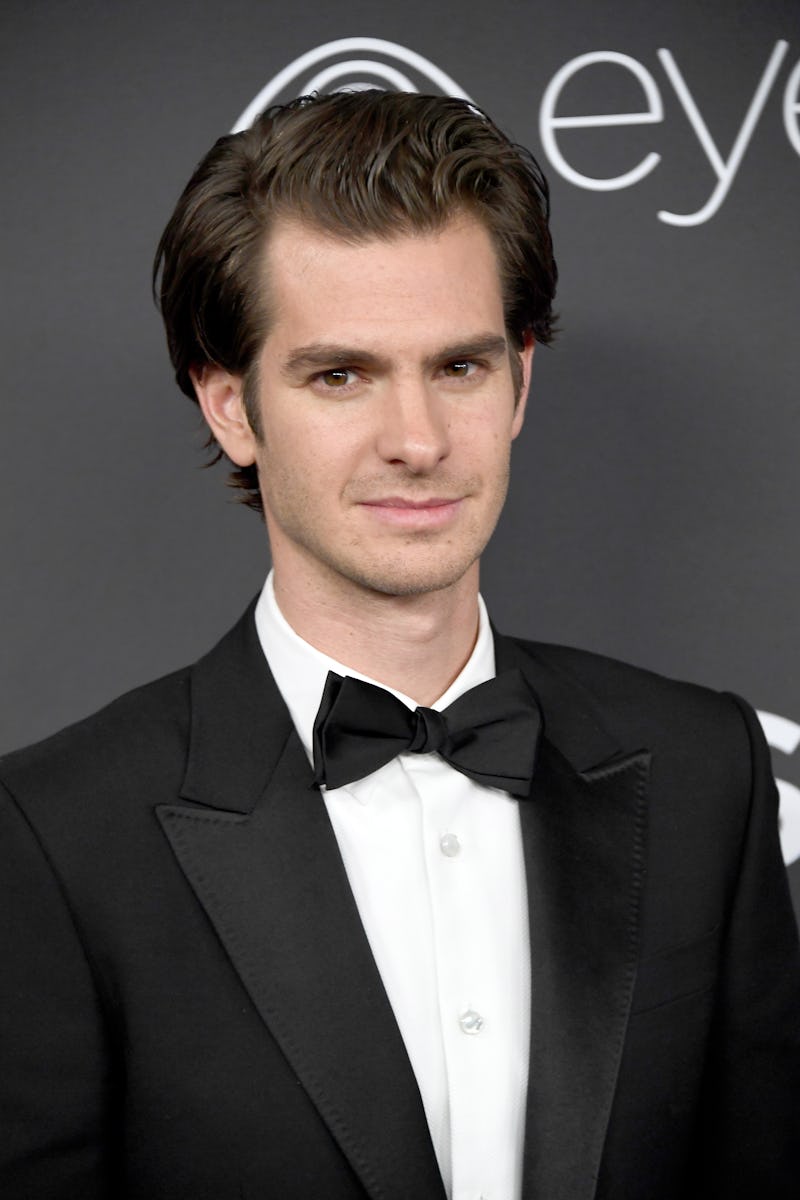 Frazer Harrison/Getty Images Entertainment/Getty Images
Breakups generally go one of two ways: really, really terribly and riddled with gossip, drama, and pettiness or super chill with a little awkward and encounter every now and then. The latter can be said of former Hollywood sweethearts Emma Stone and Andrew Garfield. The talented pair broke up in 2015; however, the two are top acting contenders for the 2016-2017 award season, and have had a couple of run-ins over the past few weeks. While Stone opted to bring her younger brother Spencer along to the Golden Globes in support of her film La La Land, Garfield's been flying solo and focusing on promoting his flick Hacksaw Ridge.
From the looks of it, The Amazing Spider-Man star doesn't appear to be dating anyone currently, and instead he's taken several opportunities to applaud, chit-chat about, or name drop his former red-haired flame. Here's a quick recap of their most recent award season moments before the two share the spotlight at the Screen Actor's Guild Awards on Sunday, Jan. 29, and then, at the Oscars on Feb. 26.
Back in December 2016, during a round table interview with The Hollywood Reporter, the 33-year-old actor said if he were stranded on a desert island he would choose Stone to tag along. "I love Emma," Garfield said. "She's all right. She can come."
Not too long after, Garfield and Stone were spotted at the 17th annual AFI Awards luncheon in Beverly Hills on Jan. 6 where Us Weekly reported they were "very animated and excited to see each other."
On Jan. 8, at the Golden Globes, Garfield couldn't help but give Stone a standing ovation when she won the award for Best Actress in a Musical or Comedy Motion Picture. The priceless moment was caught on social media — where it continues to live on in the hearts and minds of fans of the exes.
Will Garfield rise to the occasion once again if Stone wins the SAG award for Outstanding Performance by a Female Actor in a Leading Role or Best Actress at the Oscars? Maybe it will be Stone's turn to stand up if Garfield takes home the awards he's nominated for? Whatever the case may be, what's undeniable about the former flames is that they're handling the single life with ease.