Andrew Garfield Is Still A Major Emma Stone Fan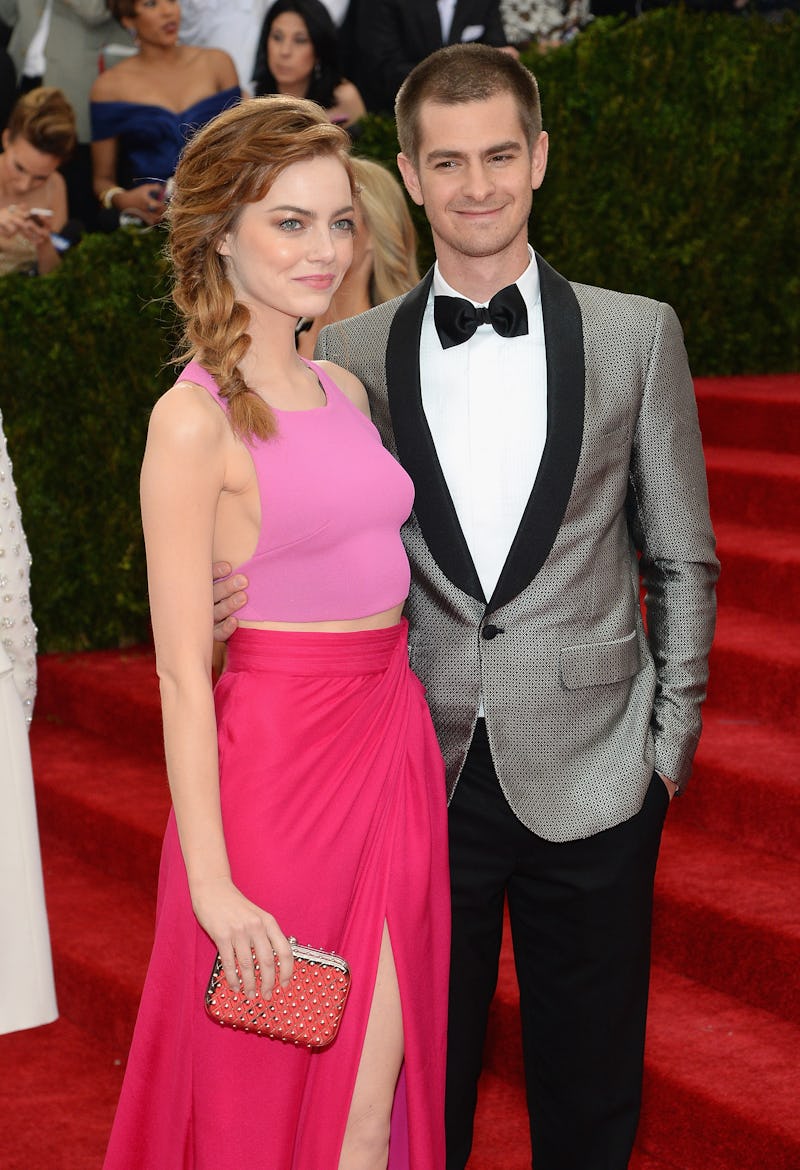 Dimitrios Kambouris/Getty Images Entertainment/Getty Images
Sometimes, it's hard not to feel a bit heartbroken when celebrities break up. Even though you're not actually part of the relationship, it's easy to grow attached to the idea of seeing your Hollywood favorites in love. Case in point? Andrew Garfield and Emma Stone are one of those couples that people still can't get over. So when Garfield gave Stone a standing ovation at the 2017 Golden Globes, it surely made shippers hearts flutter a bit — despite the fact that the pair broke up in 2015. No, no, a single standing ovation does not mean you should expect them to get back together tomorrow. But it does signify that there's no bad blood between these exes, and that's certainly a relief. And if it restores your belief that these two may reunite one day, I'm not opposed to that idea either.
While some fans may have been hoping that Garfield and Stone would walk the red carpet together, that dream was dashed when the La La Land star brought her brother, Spencer Stone, as her award show companion. It was a sweet family moment and she even thanked him when accepting her Golden Globe for Best Actress in a Musical or Comedy Motion Picture. Can you blame her for choosing her brother over her ex? Nope, I didn't think so.
Regardless, I'm personally still not over Garfield's standing ovation. Check out the moment for yourself below:
And just in case shippers need a little extra something to smile about, Garfield and Stone hung out at the AFI Awards luncheon two days before the Globes. According to Us Weekly, they "happily chatted for a bit." Based on the photos from the event, it sure looks like that's the case.
Between the standing ovation and the smiley reunion, their shippers should be thoroughly pleased. Yes, they may no longer be a couple, but it appears that they're friendly — and maybe even friends. Garfield standing up for Stone's award is all the heartwarming proof you need.