Get To Know Ben Z.'s Famous Dog That The 'BiP' Star Literally Can't Stop Talking About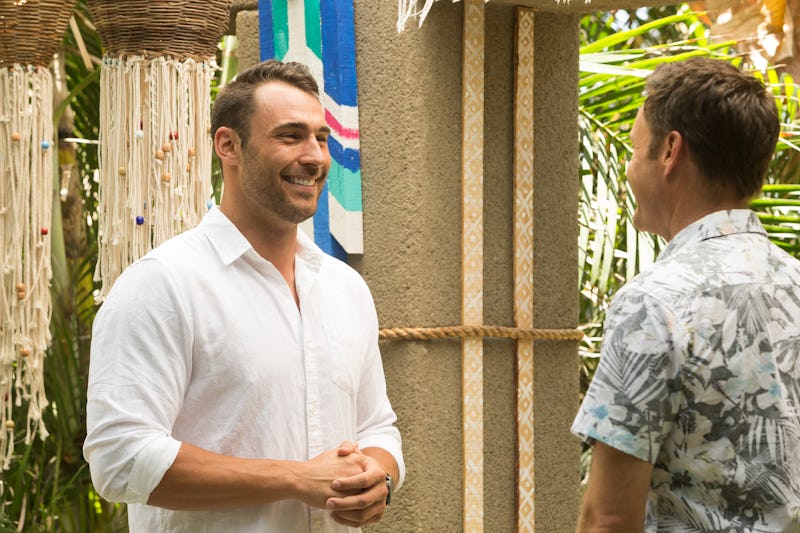 ABC/Paul Hebert
Ben Zorn has talked more about his dog than finding love on Bachelor In Paradise. He's clearly very sad to have left his pup at home, often speaking about his dog like a parent who left his kid to go on the show. Even when he tried to flirt, like with Raven, his dog became the center of the conversation. Ben's obsession with his pup, over everything else, is pretty relatable to anyone who has ever had a pet. So, who is Bachelor in Paradise star Ben Zorn's dog. Zeus is seemingly the only one who really has Ben's heart.
It was easy to find information about Zeus because the dog is heavily featured on Ben's social media and even has his own Instagram. This dog probably has more followers than you do. Hopefully, Ben finds a lady in Bachelor In Paradise who also loves dogs as much as he does — because that would probably be a deal breaker.
And, while it would be ruff if Ben went home alone, at least he's coming back from Paradise to his puppy BFF. Here's everything you need to know about the dog who stole Ben's heart.
He Was The Cutest Puppy Ever
Ben posted this video to Instagram, like a good nostalgic parent, remembering when his dog was little. It seems Ben was training Zeus to speak on demand. Don't question Ben's dog training skills, you'd be barking up the wrong tree.
Like Father Like Dog
The only thing I know to be true is the beginning of 101 Dalmatians — dogs are like their owners. Ben posted this photo of him and Zeus and they look like best friends and twins. No wonder Ben misses him so much in Mexico.
He's A Giant Dog
Awww.
Dogs Over Humans Always
There's a reason Ben misses Zeus so much on Bachelor In Paradise, he would rather spend more time with his dog than humans. (Same.)
Hopefully Ben is able to focus long enough on the ladies in Paradise to find a good match. Either way, Ben has his best friend at home waiting for him — and who needs roses when you have slobbery dog kisses to look forward to?