Cameron Cuffe Rocks A Super Suit Just As Well As Period Garb, Thank You Very Much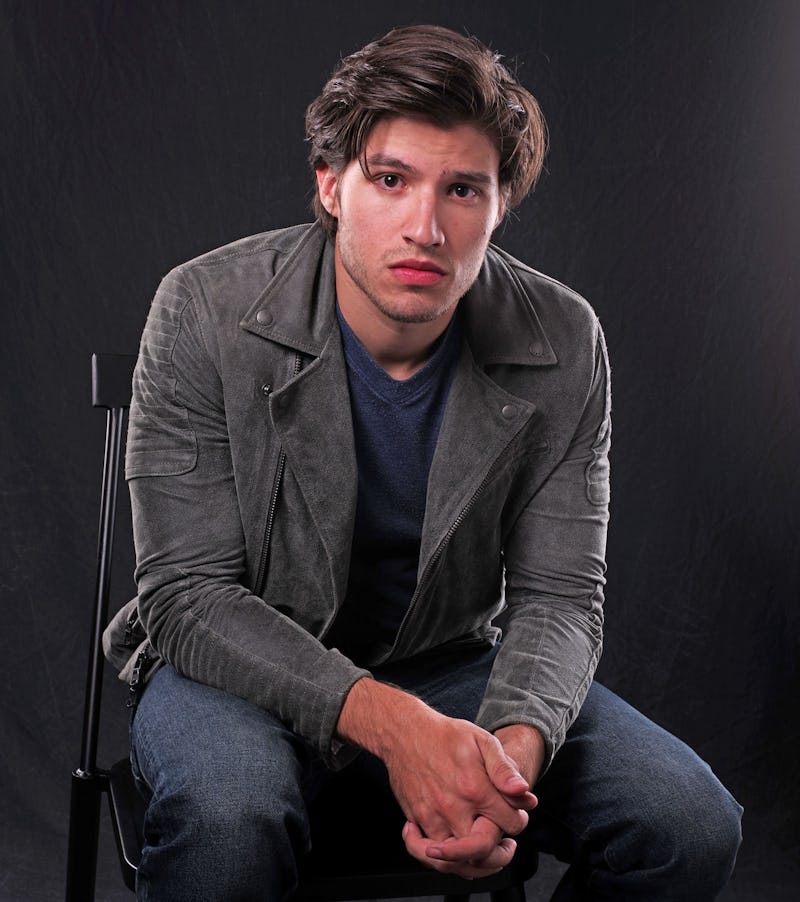 Andrew H. Walker/Variety/Shutterstock
If you ask me, Cameron Cuffe is the flavour of the month. Sci-fi's new leading man, who is currently starring in TV's Superman prequel Krypton, is clearly set for big things, but what's going on with his love life? Who is Cameron Cuffe dating? Is he single? I need answers.
Well, I'm pleased to report that the actor is very open regarding his professional life and is more than happy to fill fans in with every detail. On the flip side though, he is super private regarding his personal life. And who would blame the guy really? Some things you just have to keep close to your heart, am I right?
Still, I figured there was no harm in reaching out to his rep to find out if the lovely Cuffe is single. Although he doesn't like to talk about it, perhaps his spokesperson could shed a little light on the actor's relationship status.
Unfortunately, despite my best efforts, there was no comment. So, I took to social media to do a little more digging. However, both his Instagram and Twitter accounts are pretty empty when it comes to clues regarding his love life. Sure, there are plenty of pics of him on set, with his fellow actor pals, and on tour promoting Krypton, but there's pretty much nothing when it comes to his personal life.
However, I did stumble across this pic, which he posted last year:
Cuffe captioned the picture: "My partner in crime." He didn't elaborate any further on her identity, however, one of his followers did comment on the snap, "Such a cute couple." I reached out to his rep for comment, however, they have not yet got back to me.
Since posting this picture, Cuffe hasn't posted any more pics that could suggest he is in any kind of relationship. So, for now, your guess is as good as mine. I guess we'll just have to watch this space.
What we do know about the actor, however, is that he is currently playing the leading role of Seg-El in Krypton, which is produced by Syfy. In case you didn't know, Seg-El is Superman's grandad. Say what? OK, quick Superman catch-up. Basically, Superman is the last of his kind, from the planet Krypton. Yes, it is a prequel, telling the story of the planet before all of Superman's race got expunged. So, this TV show is set in the time when Krypton was still doing its thing, existing and producing super hot, super strong, and super-powered beings who are like, not keen on kryptonite so make sure you have none of that in the fridge when they come round for a quick cuppa.
Already an experienced and accomplished actor before this series came along though, Cuffe hit the silver screen in hit film Florence Foster Jenkins. The film tells the story of a New York heiress who was an opera singer that wasn't actually very good, but was so keen on a career in opera that she just kept on plugging away. Good on ya, girl. The lead role was played by Meryl Streep, and Cuffe starred along side her in a minor role as Gino. Not a bad start, eh?
Cuffe then went on to star in The Halcyon, a pretty lit period drama on ITV, proving he can rock a period costume just as well as a a Superman suit. Check out the trailer here:
The series is set in the hustle, bustle, and chaos of '40s London, in a swanky five star hotel. The show takes a look at London's high society in a time when the world was at war.
Sadly for hardcore fans though, it got axed earlier this summer.
However, worry thee not, there is always Krypton for your Cuffe fix. Check out the actor in the trailer for Krypton Series 2 below:
Speaking to Channel 4, which is broadcasting the series, he explained that the role carried a big old history that like, is kinda intense. He said: "There's always pressure, but I think with this it's a good thing. It's Superman, it's something that means so much to millions of people.
"Fortunately, I am a fan, I've read comics since I could read, and I still read them. I understand that this pressure comes from love — this is something that means so much to so many people, it's about passion. And that's the sort of thing that doesn't let you get complacent, that makes you work hard, because there are people counting on you."
Krypton is on E4, Sundays at 9 p.m.