Ryan Gosling's Globes Award Is For Someone Special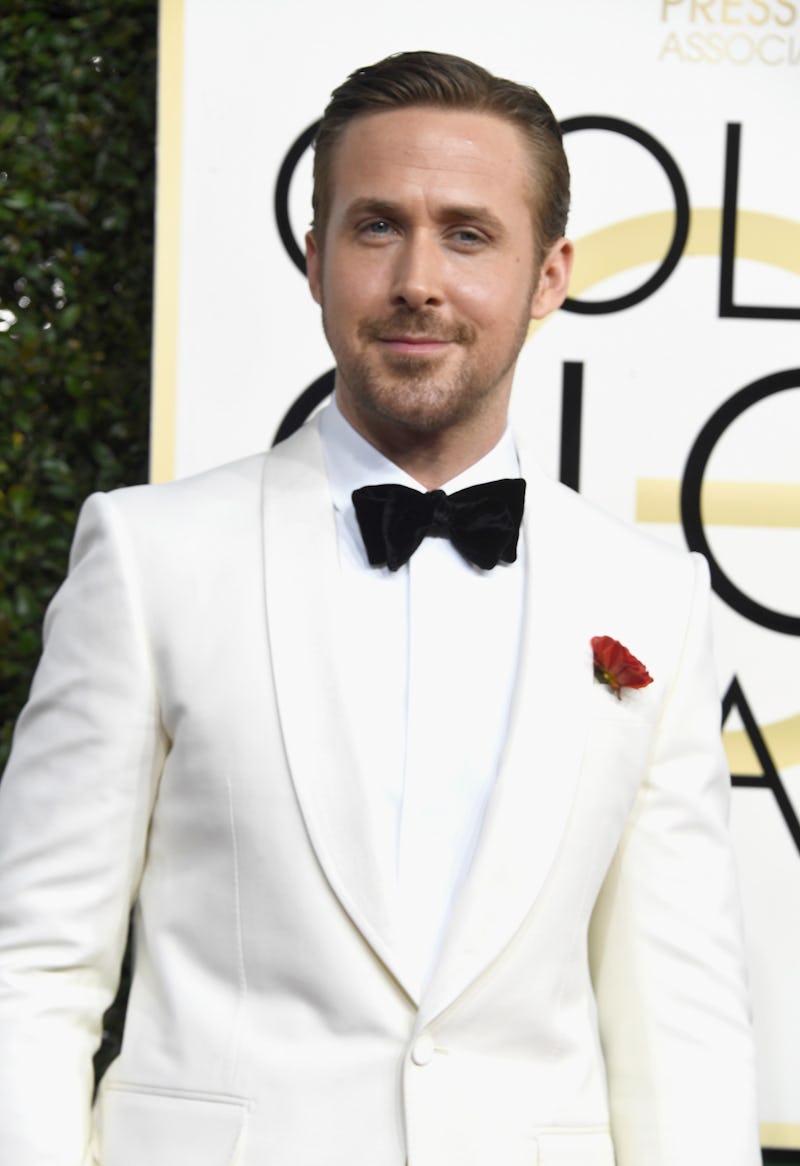 Frazer Harrison/Getty Images Entertainment/Getty Images
The fact that Ryan Gosling won Best Actor in a Comedy or Musical at the 2017 Golden Globes wasn't much of a surprise — he's been a favorite since the movie was in screenings — but the fact that Gosling dedicated his speech to Eva Mendes' brother (and Eva herself) was a big deal, considering the fact that this family is notoriously camera-shy.
In a recent interview with GQ, Gosling said that Mendes was his "dream wife" and that they had "dream babies," and that was it, and that was a lot — his marriage to Mendes and his children's births were complete secrets, so even that sentence was an embarrassment of riches. Anyway, after winning at the Golden Globes, Gosling thanked the normal people — costars, directors, etc—and then set his sights on thanking the person who made this all happen for him — Mendes. "You don't get to be up here without standing on the shoulders of a mound of people," he said, "and there's just no time to thank everyone, I just would like to try and thank one person properly." Oh, don't worry—your tear ducts are about to run into overdrive, so break out the handkerchiefs now while you can. Gosling continued:
"While I was singing and dancing and playing piano and having one of the best experiences I've ever had on a film, my lady was raising our daughter, pregnant with our second, and trying to help her brother fight this battle with cancer. If she hadn't taken all that on so that i could have this experience, there would surely be someone else up here other than me today. Sweetheart, thank you. To my daughters, Esmeralda and Amada, I love you, and if I may, I'd like to dedicate this to the memory of her brother, Juan Carlos Mendez."
Mendes' brother Juan Carlos passed away in April 2016 at the age of 53 of throat cancer, and it's truly a testament to Gosling, Mendes, and their family support that they were able to partner up so that Gosling could do La La Land and Mendes would balance everything else. That's what a partnership looks like — sometimes, one half has to do the lifting, sometimes, the other half has to do the lifting, and sometimes, you can breathe and split things down the middle. It was beautiful for Gosling to thank Mendes in that way and also pay homage to her brother, a man that Mendes obviously loved very much. It sounds like next time, Gosling will be the one staying home with the babies.