Lady Kitty Spencer's Rumoured New BF Is A *Pretty* Big Deal In The Fashion World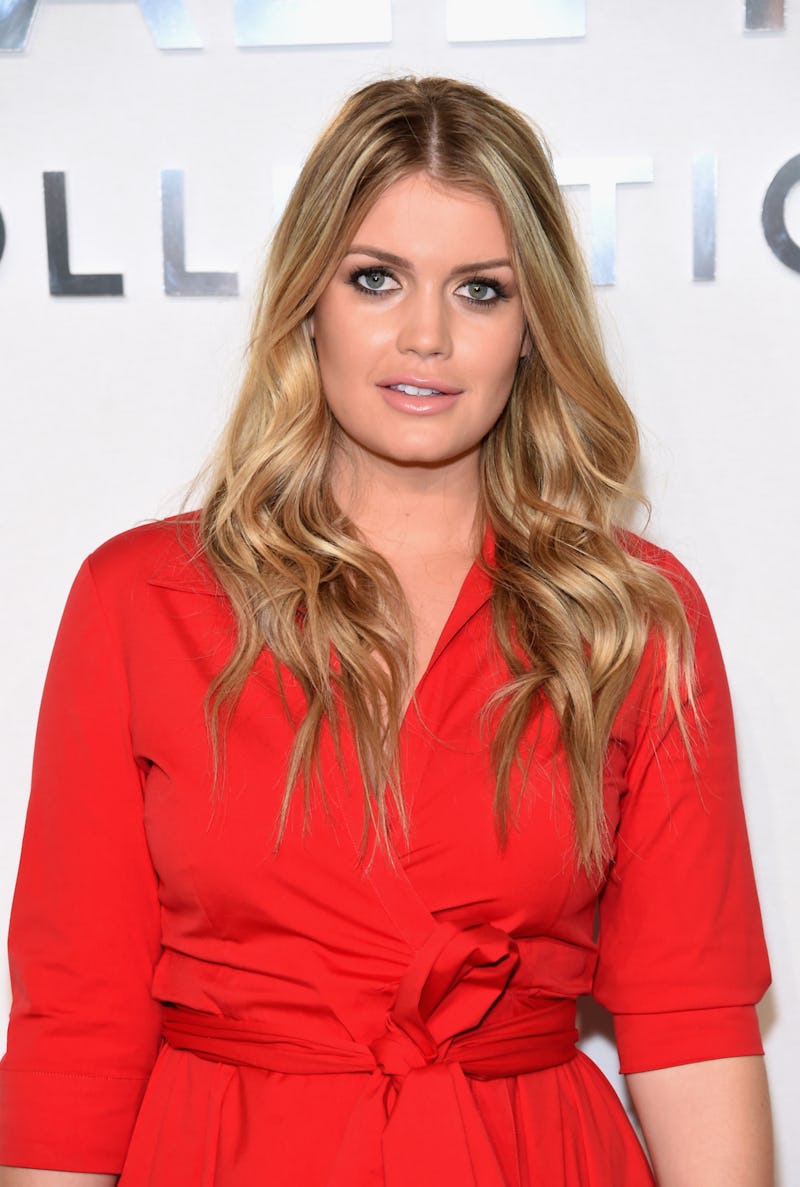 Jamie McCarthy/Getty Images Entertainment/Getty Images
How does one date as a royal? The tried and tested options are presumably out of bounds: no chatting up a stranger in the pub, or in a 24-hour McDonald's at 3 a.m. And almost certainly no dating apps, unless there's some secretive, exclusive service that requires evidence of your ancestral relationship to Queen Victoria before you're permitted to start swiping. And yet date they do: including Lady Kitty Spencer, cousin of Prince William and Prince Harry. The model's previous relationship was a pretty high profile one, but who is Lady Kitty Spencer dating now?
According to Hello! magazine, Lady Kitty, 27, split from her property tycoon boyfriend, Niccolò Barattieri di San Pietro, 47, after four years together in 2017. Now, she's reportedly dating Michael Lewis, 59, a retail magnate who owns Phase Eight and Whistles alongside other clothing brands. According to the Daily Mail, an unnamed source confirmed that Lady Kitty has visited his London home; plus, the paper noted, the model now follows Lewis' children on Instagram (and it really can't get more official than that). I've contacted representatives for both Lady Kitty and Michael for comment, but haven't yet heard back.
If you're not massively familiar with Lady Kitty, let's get up to speed. The 27-year-old is Princess Diana's niece — she's the daughter of Diana's brother, Earl Spencer, as Elle reports. She's cousin to Prince William and Prince Harry, and older sister to Eliza, Amelia, Louis, Edmund, Lara, and Charlotte, according to Metro. (That's an awful lot of Christmas presents to organise.)
She grew up in Cape Town, Elle writes, where her family moved to dodge the media scrutiny after Princess Diana and Prince Charles' divorce. Lady Kitty went on to achieve a degree in psychology, politics, and English literature from the University of Cape Town, according to Marie Claire, followed by a masters in luxury brand management from Regent's University, London.
After finishing her studies, Lady Kitty turned to modelling: she's signed to Storm Management (home of Alek Wek, Naomi Shimada, and Andreja Pejić, and formerly of Jourdan Dunn and Cara Delevingne), as Marie Claire reports. During her modelling career, she's walked for brands like Dolce & Gabbana and has appeared in their ad campaigns. Have a browse of her Instagram for a glimpse of some absurdly luxe fashion worn in even more absurdly luxe places (or don't, if you're not looking to seethe with envy today).
When Lady Kitty's not modelling, she works with several charities: she's an ambassador for Centrepoint, which supports homeless young people, and a patron for Give Us Time, which funds holidays for military families, according to Elle. She's also worked with Save the Children and the Elton John AIDS Foundation.
There's no sign of Lewis, or any other love interest, on Lady Kitty's Instagram, though it's likely the model's simply choosing not to broadcast her personal life to her almost 500k followers. Someone who does appear, however? Her cat, named Baby D. Let's be honest: does it matter if Lady Kitty's dating anyone, if she's got this cat to come home to?