'Bachelor' Alum Lauren Bushnell Is Sparking Dating Rumors With A Country Singer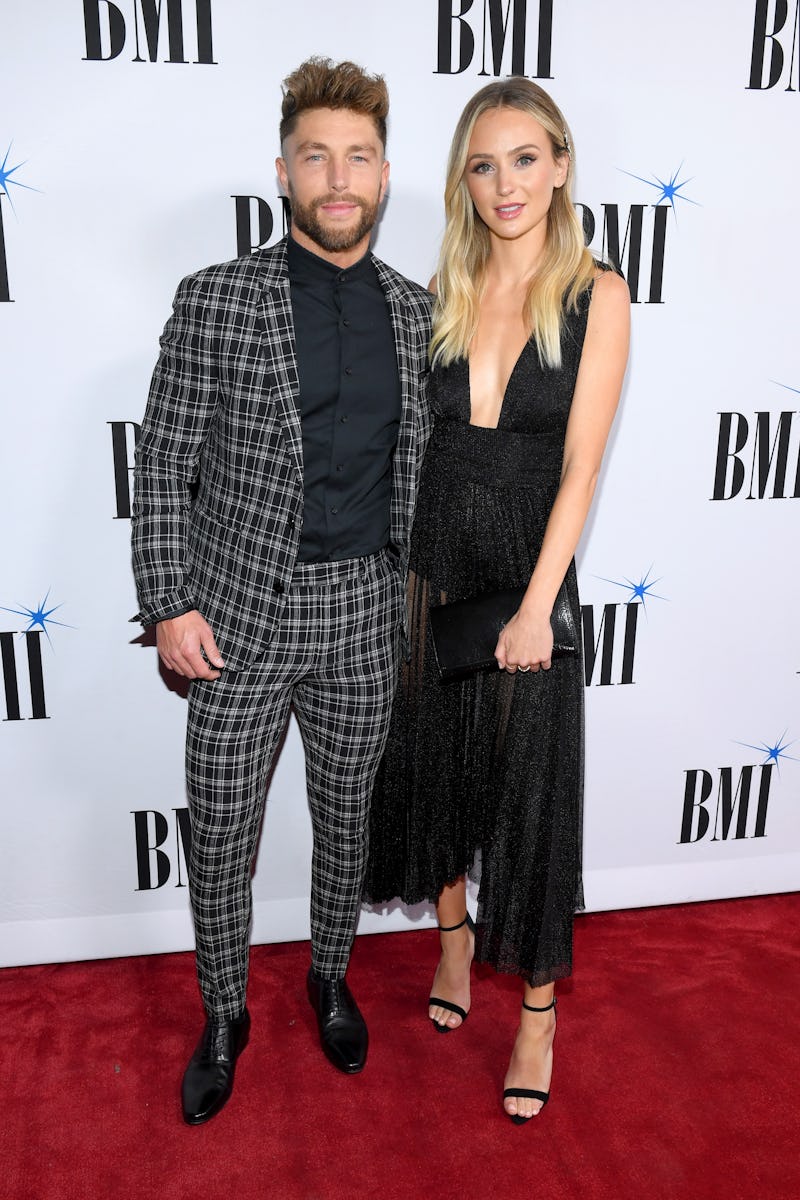 Jason Kempin/Getty Images Entertainment/Getty Images
Lauren Bushnell is dating again. And cue: the inevitably enthusiastic roars of support from residents of Bachelor Nation, many of whom have been rooting for her happily-ever-after since the earlier part of 2016. So, who's this new guy? According to a Wednesday report from Entertainment Tonight, Lauren Bushnell's new boyfriend is Chris Lane, a country singer who'd apparently been a friend of the Bachelor alum's for "a couple of months" before the two eventually became a couple.
Neither Bushnell nor Lane has officially confirmed the relationship rumblings just yet. (Though anyone who follows either party on social media probably doesn't need that much more convincing.) But according to ET's report on Nov. 14, Bushnell and Lane reportedly attended Tuesday night's 66th Annual BMI Country Awards in Nashville together. As in together, together.
Those of us who didn't bear witness to the pair's reported red carpet appearance firsthand will just have to take the outlet's word for it. (Admittedly, photos from the evening's pre-show carpet, which see Bushnell and Lane posing comfortably side-by-side, do seem to corroborate those romance reports.) Alternatively, though, take it from Lane's rep, who reportedly confirmed the relationship news to ET:
"[The relationship] is brand new and they are enjoying spending time together."
If those comments really are true, then here's hoping Bushnell is riding out this newly minted relationship bliss to the greatest extent that she can. It's been a pretty long road, after all. Fans of the Bachelor alum know Bushnell kissed her share of frogs since Ben Higgins first asked for her hand in marriage during Season 20's finale episode back in 2016. (The Bachelor, himself, turned out to be one of them.)
Roughly a year later — after getting engaged on national TV and subsequently starring in a short-lived reality series about their relationship, ironically called Ben and Lauren: Happily Ever After? — the couple called it quits in May 2017. In a joint statement to People at the time, Bushnell and Higgins announced their breakup gracefully, writing,
"It is with heavy hearts that we announce our decision to go our separate ways. We feel fortunate for the time we had together, and will remain friends with much love and respect for one another."
A few months after that, Bushnell reportedly entered into what would be her next reasonably long-term relationship with Devin Antin, an L.A.-based real estate investor who had nothing to do with the Bachelor franchise. For a while, the two seemed totally smitten, chronicling their romantic getaways and equally romantic hangouts via social media. But, after reportedly dating for a little more than a year, Bushnell and Antin split up this past August.
Breakups are almost always pretty tough to handle, but it didn't sound like Bushnell was going to let this one get her down. During a conversation with Us Weekly soon after her breakup from Antin, Bushnell said she's doing what she can to learn from the past and keep looking toward the future. "I always was so scared to be alone," she told the magazine, "but now I'm really cherishing the alone time to grow and reflect on what worked and what didn't and really make sure I take my time this time around."
It's been about two months since then. So, Bushnell didn't take too much time before moving on, if the dating reports about Lane end up proving legitimate. Of course, there's no real way to plan for your Next Great Romance (and no real way to know exactly when it's coming either), but kudos to Bushnell for potentially opening herself up to the idea with Lane.