Lauren B.'s Comments On Her Recent Split Prove The 'Bachelor' Alum Hasn't Given Up On Love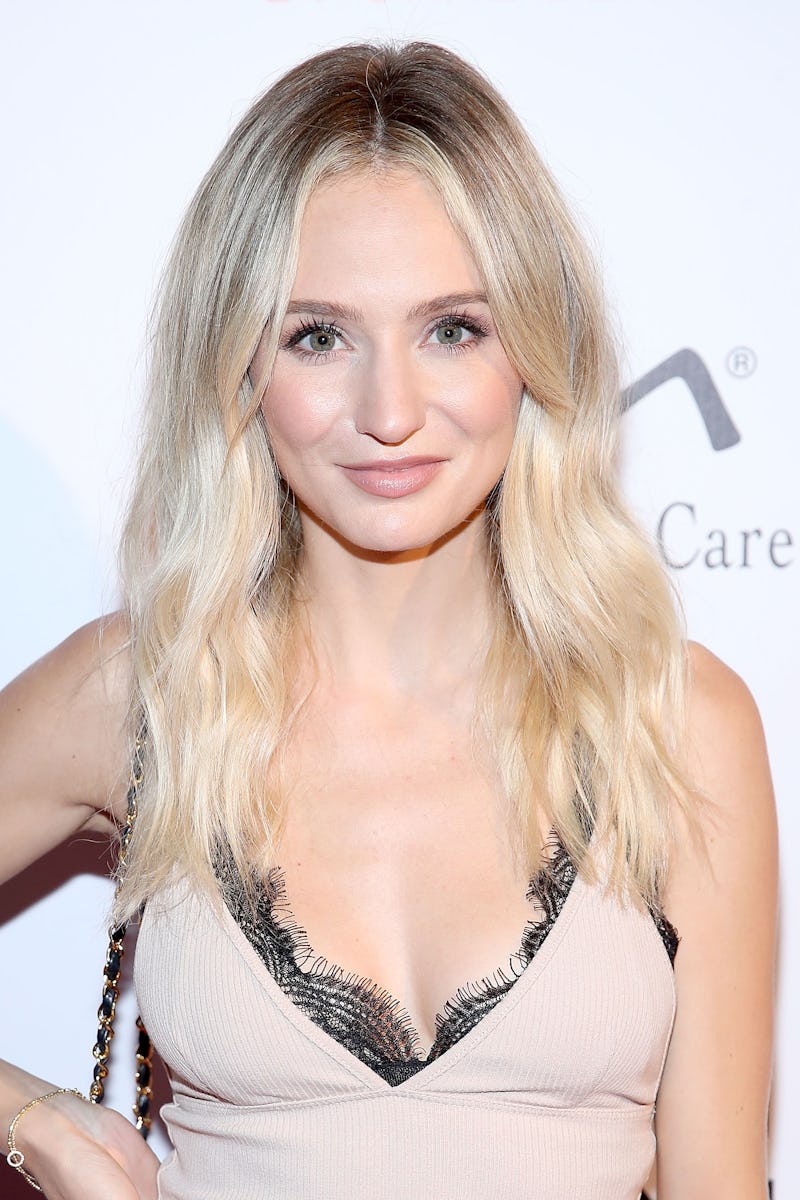 Randy Shropshire/Getty Images Entertainment/Getty Images
Lauren Bushnell's journey toward love isn't over yet, but it sounds like the former Bachelor contestant is staying positive. In a new interview, Lauren B. talked about her recent breakup from Devin Antin, and it sounds like she learned a lot from the experience, even if things didn't work out in the end.
The Bachelor winner talked to Us Weekly about the split on Tuesday night, and it sounds like she wants to wait a bit before diving into the dating world again. When asked if she was ready to start seeing someone new, Lauren gave a thoughtful response:
"Not right now, no. I'm gonna need a second. It's funny... I always was so scared to be alone, but now I'm really cherishing the alone time to grow and reflect on what worked and what didn't and really make sure I take my time this time around, because I did kind of rush into it last time, I think… I'm very content on my own right now."
It sounds like Lauren wants to take some time to just enjoy her own company. And after her high-profile breakup from Ben Higgins, along with the media's coverage of her relationship with Antin, it's understandable why she would want a little break from dating.
Lauren B. and Antin started dating just over a year ago, with her sharing details about her new relationship on social media. And after she and Ben called off their engagement in May, fans were eager to learn more about Lauren's post-Bachelor dating life. (Lauren won Ben's Bachelor season, and the two of them even starred in a Freeform show about their relationship before going their separate ways.)
Based on what she shared with fans last year, it sounds like Lauren knew Antin before competing on The Bachelor. She matched with the real estate investor on Tinder before the show, and they became friends after that. But after she and Ben broke up, she and Antin became more than friends.
Still, it sounds like the breakup hasn't shaken Lauren's views on love. "Not everything works out, but it's good to give it a try and give it your best," she told Us Weekly. It sounds like there are no regrets here — she and Antin weren't meant to be, but that doesn't mean she regrets anything about their relationship.
As for his part, Ben addressed Lauren's breakup in the sweetest way. People reported that the former Bachelor star told a group of reporters that he was in a "weird place" after the news. According to People, Ben said,
"It's such an interesting place for me now to sit in, where all you hope for that person at first, that you're, you're angry, and you're hurt, and you're confused, and then all of a sudden you turn to this thing where you're like, 'There's no good for me being mad.' Like, there's nothing good coming from me wishing any ill will on Lauren. So then you start to celebrate her new life. And then that ends, and I'm in a weird place where it's like, 'What do I do now?'"
It's understandable that he isn't sure exactly what to say about the breakup, considering how difficult his own breakup with Lauren was for him. But it sounds like he still has a great respect for his former fiancée, even though things didn't work out between them.
People also reported that, like Lauren, Ben talked about his coffee company, saying that work, "has been a really good thing for me in my life to have a purpose outside of just dating." It sounds like the two of them are perfectly content spending some time on their own before committing to any new relationships. But if love does come their way, it sounds like they have positive attitudes about the future, too.