Niall Horan's New Song Goes In A Whole New Direction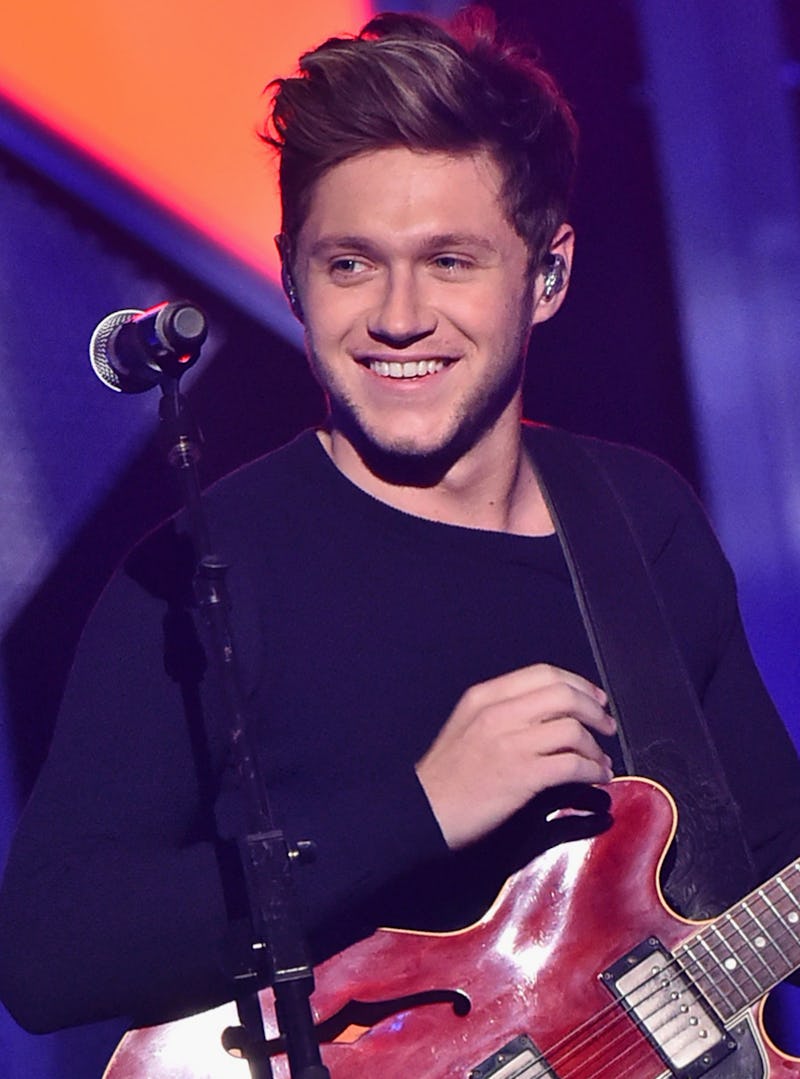 Mike Coppola/Getty Images Entertainment/Getty Images
Looks like this 1D member is moving in a totally new direction with his latest single. But the real question is: Who is Niall Horan's "Slow Hands" actually about? Since embarking on a solo career during English boy band One Direction's now nearly 2-year hiatus, Horan has offered up yet another track from his soon-to-be released solo venture, This Town.
"Slow Hands" is quite a departure from Horan's ballad-y debut single, "This Town," as it has more of an upbeat, gritty funk appeal to it. However, it may be the lyrics that perhaps offer the most interesting spin. During an interview with Sirius XM's Mikey Piff, the 23-year-old explained more on the song's steamy lyrical background. He said,
"I wanted to be a little bit cheeky with the lyric. The first line of the song is, 'We should take this back to my place,' and usually that's what the guy would say, but we flipped it that that's what the girl said. And that's what she said, right to my face. Because with the song, before we even wrote lyrics, we had this big track and it sounded quite sexy and whatever, so we thought this concept would match the vibe of the song, and I think we might have been right."
It still remains to be seen if Horan's latest single is really about any particular love interest, especially given the fact that he's been notoriously "single" over the years and has never publicly acknowledged any relationship whatsoever.
Aside of one-time rumored Selena Gomez romance and a reportedly heavily PDA-filled fling with Celine Helene Vandycke, 1D fans really have never had anything to go off of when it comes to Horan's love life beyond speculation.
In September of last year, Horan shot down any and all rumors surrounding his romantic life during an interview with Sirius XM. He explained his relationship status as "non-existent" and said that he's been busy in the studio working on his new album, which virtually leaves him with no time to date.
So, perhaps "Slow Hands" is not about anyone in particular at all. Maybe Horan's simply drawing inspiration from his lifestyle as a rich and famous bachelor. Can you blame him?