This Is Where You Recognise Northern Irish Actress Susan Lynch From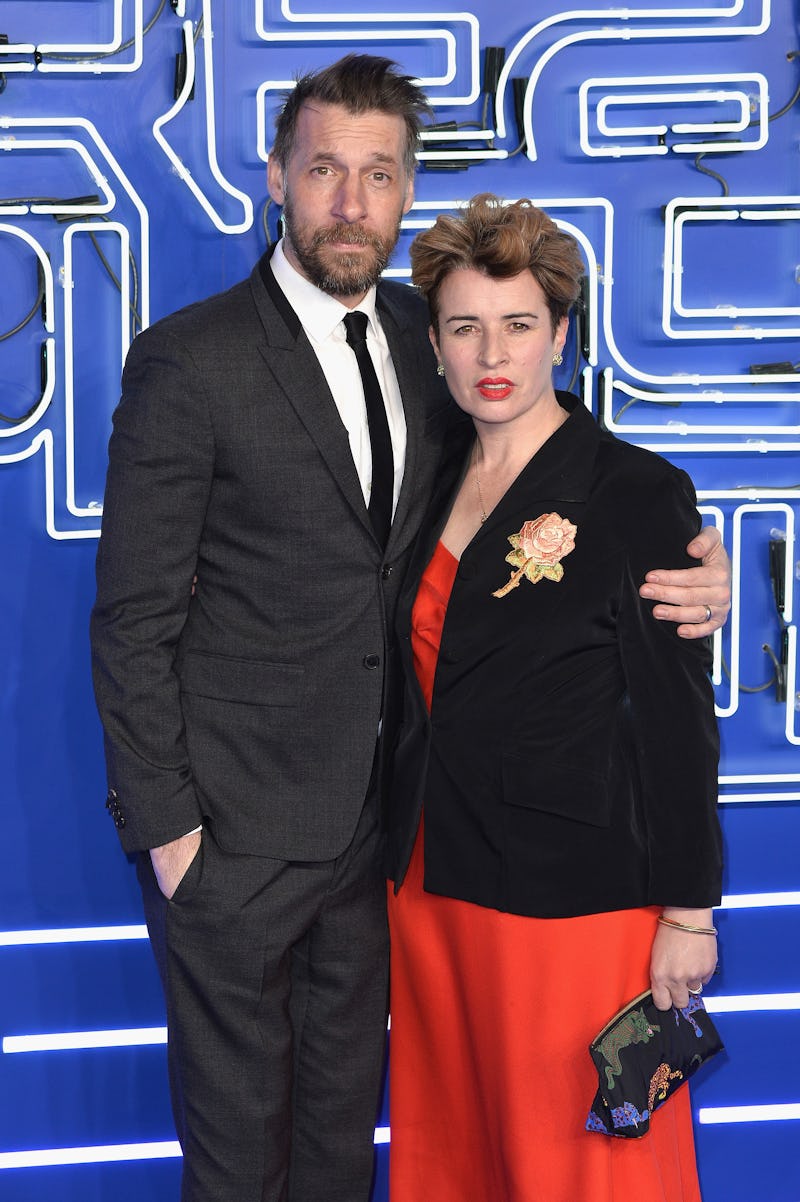 Jeff Spicer/Getty Images Entertainment/Getty Images
If you're a fan of TV shows including the critically acclaimed Killing Eve, or enjoyed Steven Spielberg's most recent science-fiction adventure Ready Player One, then you may be familiar with actress Susan Lynch. The Northern Irish actress boasts an impressive career in both television and film, but who is Susan Lynch?
The 47 year-old actress was born in Newry, Northern Ireland, and first entered the world of acting after being spotted by an agent in a local production, according to the Guardian. Whilst attending The Central School of Speech and Drama, Lynch kept in close contact with her agent, and after completing her course at the drama school went on to start her career in television. Her first major TV role was on the ITV crime drama series, Cracker, and when discussing the part, Lynch said "It was a dream part but afterwards I got offered lots of girls with guns."
Lynch also starred in the 2000 film Nora, alongside actor Ewan McGregor, who during a long development process in which better-known actresses were considered, fought for her place in the film, reports the Guardian. When commenting on the role of Nora Barnacle, Lynch said "She was unconventional, very complex, very anarchic", and continued "I was quite shocked when I found out they were so ahead of their time. They met in 1904 and didn't marry until 1934, which was considered scandalous."
Her portrayal of Barnacle went on to earn Lynch the title of Best Actress at the Irish Film and Television Awards in 2000, but fans of James Joyce, the Irish novelist on which the film was based upon, were not as enthusiastic with her performance. The Joyce purists were turned off by the strong language and sexual references throughout the film, however Lynch hit back by pointing out "During his own lifetime he was reviled by many as a pornographer in exile".
Her role in Nora is far from Lynch's only venture into the film industry, her impressive resumé also includes Elizabeth: the Golden Age with Cate Blanchett, and Beautiful Creatures in which she starred opposite Rachel Weisz. Lynch is also surrounded by family who posses the acting bug, brother John Lynch — star of The Terror and The Fall — is also a working actor, and the 47 year-old is married to actor Craig Parkinson, star of Line of Duty and Misfits, with the pair living in Gloucestershire with their child, The Times reports.
Lynch's most recent, and perhaps most notable television role was in the British-made drama series Killing Eve. The show has received critical acclaim and currently holds a very respectable 97 percent Rotten Tomatoes rating, the critics consensus on the review website reads "Seductive and surprising, Killing Eves' twist on the spy vs. spy conceit rewards viewers with an audaciously entertaining show that finally makes good use of Sandra Oh's talents". One review by Jenna Scherer from Rolling Stone described the BBC show as "hilarious, bloody, unclassifiable," and went on to claim that the drama "undermines every rule of TV."
In a recent interview with The Times, she expressed a preference for a strong collaborative atmosphere:
"Today, the industry is so insular and selfish — we live in an age when celebrity has gone insane. For me, the group collective is key. I love playing characters but I'm never comfortable making it about myself."
As Lynch continues to experiment in a variety of intriguing television and film roles, it's clear that her career will continue to thrive, I can't wait to see what she does next.