This Is Why Yuki From 'BiP' Is Dedicated To Finding A Man In Bachelor Nation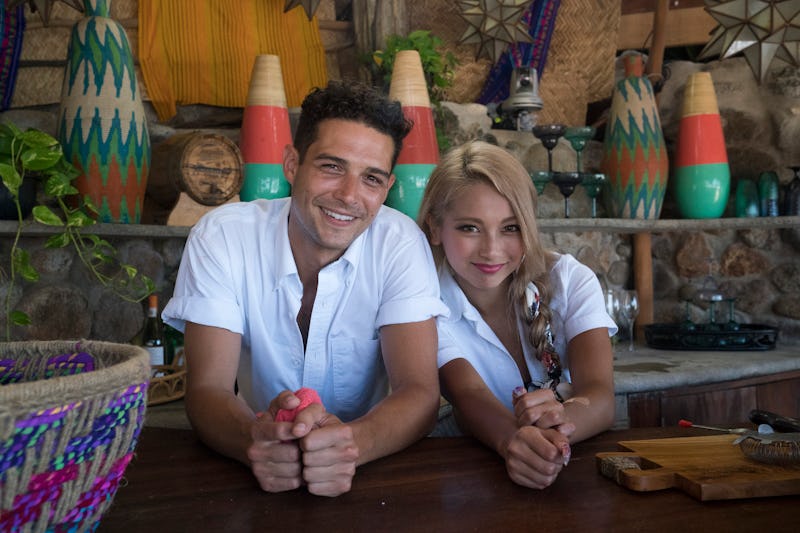 Paul Hebert/ABC
Who would have ever thought that America's newest favorite Bachelor In Paradise star isn't actually competing on the show? American viewers met Yuki Kimura on The Bachelor Winter Games, where she wasn't very good at the winter sports but earned major points for her eggs-and-sugar recipe and her general congeniality towards everyone in the house. Now, Yuki is on Bachelor In Paradise as a bartender with Wells Adams, and inquiring minds want to know — whom is Yuki dating after Bachelor In Paradise?
Yuki found her way into Bachelor Nation on the Japanese version of The Bachelor. She did not end up with a ring on her finger during her season, but she quickly became a fan favorite. In an interview with the Japan Times, Yuki said that she went on the show simply to meet a "good man." "Up until then, I'd never been with a good man, they would all get arrested," she said. "I thought that the only way I'd be able to meet the right man — one who wouldn't get arrested — was to join the show." Still, she took everything on the show as it came. "I went into the show with absolutely no expectations," Yuki said "I just tried to enjoy myself and see what would happen."
Cut from the show just short of the final four, Yuki had a resurgence during The Bachelor Winter Games. She came to America, and the rest is history. From the looks of Yuki's Instagram and Twitter, though, she hasn't fallen in love since the cameras stopped rolling on The Bachelor Winter Games or on Bachelor In Paradise.
She didn't couple up during Winter Games and, since she's a bartender with Wells Adams on Bachelor In Paradise, she's out of romantic contention — she's there more to pour drinks, give advice, and recap every episode with Wells. Her pictures on social consist of her adventures with her friends or her appearances on Japanese television, so if she is in love post-Bachelor In Paradise, she's doing a good job of hiding it. But who needs love when you have so many friends from global Bachelor Nation? Like this video of Wells and Yuki singing the Bachelor In Paradise theme song.
Yuki may not be dating anyone right now, but she does want to meet a man from Bachelor Nation. "I want to marry a man I meet on The Bachelor," Yuki told the New York Times. "Until that day comes, I will keep being on The Bachelor [shows]." This could work, because everyone who meets her seems to fall in love with her. In an interview with PEOPLE, Chris Harrison sang Yuki's praises. Before The Bachelor Winter Games, he said:
"This girl [Yuki] who knows – I would say the over/under is 15 to 20 words in English — will absolutely captivate everybody... we sit in the control room with people that have been doing this for decades like I have, and they're – we are speechless and we cannot take our eyes off this girl. She's just so compelling, she's so sweet [and] so funny."
Yuki may not be in love at the moment, but it seems like it's only a matter of time before she finds her Bachelor love story.