Kathryn Hahn Talks Toilets In This Super Bowl Spot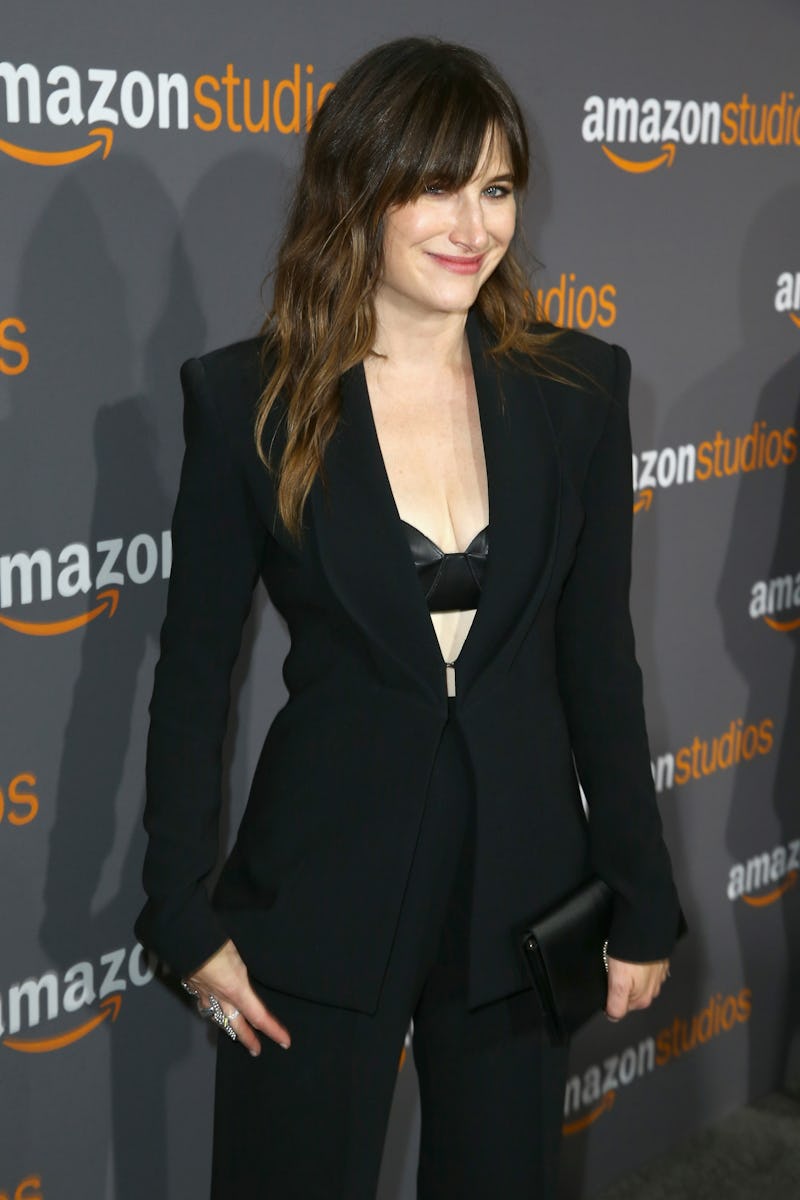 Joe Scarnici/Getty Images Entertainment/Getty Images
In its first-ever Super Bowl commercial, Febreze isn't seducing viewers with subtlety. Instead, the Febreze Super Bowl commercial is embracing its rarely spoken of, but number one, purpose in many people's home — eliminating odors in the bathroom post-number two. A familiar voice speaks about the virtues of running to the bathroom during halftime, but also notes that it can be followed by an unpleasant smell that you might not want your fellow football watchers to detect. The unflinching voice of the Febreze halftime commercial, who is unafraid to admit the stinky aftermath that often comes after a bathroom break, is none other than Kathryn Hahn.
In an interview with Metro, Hahn jokingly noted that she channeled documentary filmmaker Ken Burns for the Febreze spot. While she does take her task of explaining the pitfalls of everyone running to the bathroom at the same time during a Super Bowl party very seriously, her performance is pure comedy gold. That makes sense since Hahn has managed to master both drama and comedy in her career and she has never shied away from getting a laugh. Hahn's hilarious performances in How to Lose a Guy in 10 Days, Step Brothers, Parks and Recreation, We're the Millers, and Bad Moms — among many others — are more than proof of that.
The 30-second spot is strategically placed to air in the second quarter of Super Bowl LI on Sunday, Feb. 5 — right before halftime when there will most likely be a mad dash to hit up the bathroom.
As a vocal advocate for embracing the universal truth that all people poop, I'm in love with this commercial. (I can also personally testify to the effectiveness of the Febreze Air products.) And if the 30-second version is too vague for you, the extended cut really drives the message home with some uncomfortable shots of the types of food you eat during football games that might make you poop.
These Super Bowl halftime odes aren't Hahn's only voiceover contributions for the odor elimination company as these commercials are part of a new campaign for Febreze. Other commercials feature an homage to the couch for accepting our back sweat and Hahn singing the praises of the privacy offered by the basement guest bathroom. That commercial shares a very similar theme with the Super Bowl one.
Febreze has gone humorous with celebs before with its 12 Stinks of Christmas videos, featuring Doug E. Fresh and Glee costars Matthew Morrison and Jane Lynch. Yet, Hahn's Febreze Super Bowl commercial will make bathroom breaks a national discussion and somehow — and I sincerely mean this in the most complimentary way possible — the actress is perfectly suited for the role of halftime bathroom break spokesperson.