Will's Shakespeare Is A Newcomer To Watch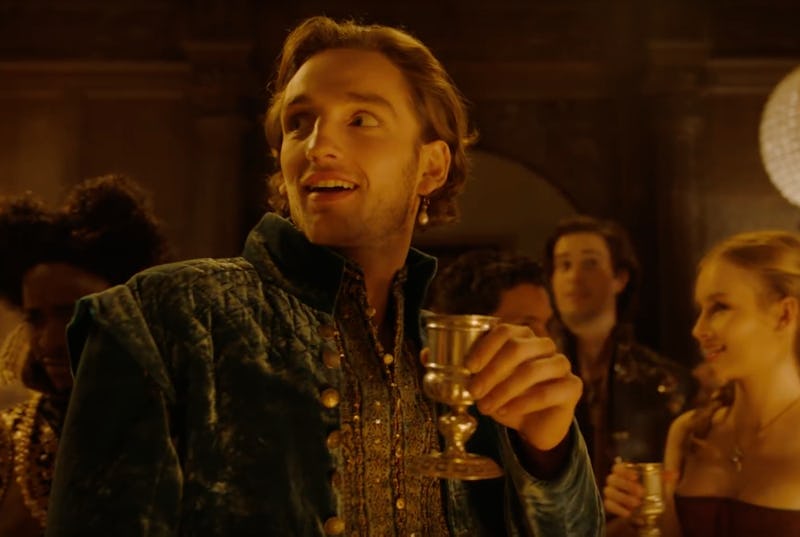 TNT
He have died 400 years ago, but William Shakespeare is certainly having a banner year. His life and works have been adapted into two shows for 2017's TV season — Star Crossed, which takes place in a Verona rocked by the deaths of Romeo and Juliet, and Will, a TNT drama about the playwright as he breaks hearts and blows minds in his early '20s. But who is playing Will Shakespeare — and is he handsome and dashing enough to carry the show?
Good news: yes, he totally is. This new version of the Bard is played by Laurie Davidson, a total newcomer on the acting scene — seriously, his only previous IMDB credit was as an uncredited partygoer in the 2014 Vampire Academy movie. But that doesn't mean he's completely untested, of course; as he told Vulture earlier this year, he attended the prestigious London Academy of Music and the Dramatic Arts, which boasts such notable alumni as Benedict Cumberbatch, John Lithgow, and Richard Armitage.
Like many British performers, Davidson first officially began his career on stage; WWD reports that he's been starring in a production of Chekov's The Seagull when he was discovered by his now agent, who secured him the audition for Will. "I had a kind of rough-around-the-edges look — I wasn't totally well-kept, like Will is, and I think they saw something in me," he told WWD.
As a classically trained actor, Davidson is no stranger to the plays of William Shakespeare, but he still had to get really creative to approach the role. In a recent Metro interview he admitted that show director Shekhar Kapur advised him to watch hip-hop biopics like 8 Mile and Straight Outta Compton as preparation, in order to get a feel for "the way that people use words as weapons." So your eighth grade English teacher was right — Shakespeare was just like a rapper back in the day!
But Davidson's love for Will goes much deeper than his ability to rhyme a couplet; in Entertainment Weekly, he confessed that he's most fascinated by Shakespeare's ability to cut to the heart of a story. "He was coming to the world of theater from a different place," he said. "He wasn't a university-educated man. He was a glove-maker who had a passion for writing, for plays, for words, for poetry. He understood to be the best you had to write love stories that could connect with aristocracy at the same time as breaking the heart of a homeless person. And he was able to do that."
I don't know about you all, but I'm a huge Shakespeare fan, and Shakespeare In Love was my favorite movie growing up. Davidson won't be playing the Bard exactly like Joseph Fiennes did back in the day, but it's clear he understands and appreciates why Shakespeare's legacy is so important — and it's sure going to be fun watching him smooch his way through Elizabethan London in the process.